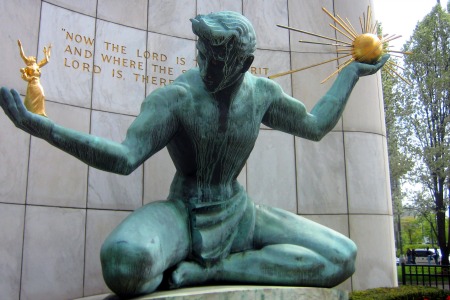 The City of Detroit, working through federal bankruptcy mediators, has reached an agreement on the treatment of pension and healthcare benefits with the association representing retired Detroit general city employees.
The Detroit Retired City Employees Association ("DRCEA") reached an agreement with the city regarding the proposed Bankruptcy Plan of Adjustment earlier today. DRCEA has served the interests of thousands of Detroit retirees for decades.
"We thank the mediators for their extraordinary work in reaching this milestone agreement," said Brian O'Keefe, managing partner of Lippitt O'Keefe Gornbein, PLLC. "We believe this is a favorable deal under the current situation and it further clears a path for the city to emerge from bankruptcy."
Under the agreement, the city retirees will experience a 4.5 percent cut in current pension benefits, as well as a loss of cost-of-living-allowances, which can be restored depending upon the performance of the General Retirement System under the Plan of Adjustment. Retirees will also have a "meaningful voice" in governance of the General Retirement System and of a Voluntary Employees Beneficiary Association (VEBA) that is to be established.
Lippitt O'Keefe Gornbein, PLLC also represented the Retired Detroit Police and Fire Fighters Association ("RDPFFA") who reached a similar agreement with the city on April 15. The RDPFFA has about 6,500 members or more than 80 percent of Detroit's retired police officers and fire fighters.
The DRCEA was founded in 1960 and over the past 53 years has played an active role in improving and protecting general City retiree pensions and benefits. The DRCEA maintains a watch on the City administration, mayor, City Council and GRS board of trustees, continually monitoring actions that may affect pension or retirement benefits.
The DRCEA is the City's largest employee association with almost 8,000 members, which is approximately 75 percent of Detroit's eligible general retirees.
"Some will criticize the work that we have done and the recommendation that we are making, but we believe that the terms we have negotiated provide the best protections that could be obtained under the circumstances," said Shirley Lightsey, president of the DRCEA.