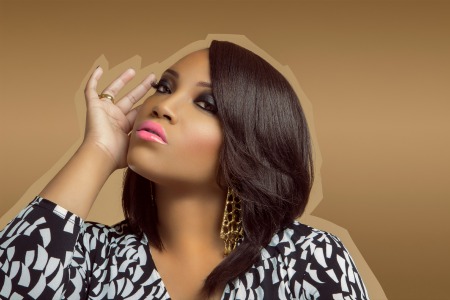 Tasha Page Lockhart, winner of the 2013 BET's "Sunday's Best," will play the role of "Mary Magdalene" in The Cross and The Light, returning to Music Hall – Center for the Performing Arts in Detroit for six performances from Thursday, April 10th to Palm Sunday, April 13th. Lockhart competed with the nation's top gospel singers in June 2013 and was crowned the Season 6 Winner. Lockhart received a national recording contract with Kirk Franklin's Fo Yo Soul/RCA Records, and her debut album is expected spring 2014. Included in the star-studded cast is Capitol Records recording artist, Tim Bowman Jr., son of smooth jazz legend Tim Bowman and nephew of Gospel icons CeCe Winans and Vicki Winans. Bowman's first CD, "Beautiful," opened in the Top 10 on the Billboard Charts in 2012. Bowman will portray "Apostle Thomas," alongside Keisia "Kiko" Hardison, who recently opened for Charlie Wilson at the Fox Theater, and Kenny Watson, famed Detroit vocalist, who will play the role of "Jesus" for the second year. "I'd never seen Jesus portrayed on a professional stage in skin that I could identify with," said Watson. "The more knowledgeable I became, I realized that I was programmed to view Jesus as European. The picture that we have of Jesus, in itself is a false depiction."
The Cross and the Light, directed by Reuben Yabuku, Artistic Director of Buku Productions Theater Company, was created by Kelly Nieto after having a life-changing conversion and profound vision from God while praying The Stations of the Cross on Good Friday in 2000. "I saw His love and sacrifice first hand. This show is my attempt to give other's that same experience. In addition to raising my five children, it's my life's mission!" Nieto stresses the importance of live theater as an effective way to transmit the truth and beauty of the Christian faith. Since 2002, over 60,000 people have attended The Cross and the Light in Detroit, Michigan and Adelaide, Australia. Nieto continues to improve the production in preparation for its first national tour. "Six new songs and 30-minutes of new arrangements by Nashville arranger, John Hinchey, has dramatically improved the show this year," said Brian LeDuc, Music Director. "New audiences will love it, and returning fans will have something new to experience!"
For more information about the production, show times, or to purchase tickets, visit CrossAndLight.com, Ticketmaster.com, or call the Music Hall Box Office at 313.887.8501. Performance schedule is as follows:  April 10, 2014 – Student Show 10 a.m.  April 10, 2014 – Press Preview Night 8 p.m.  April 11, 2014 – Student/Senior Day 10 a.m.  April 11, 2014 – Opening Night 8 p.m.  April 12, 2014 – Family Day 3 p.m., 8 p.m.  April 13, 2014 – Palm Sunday, Red Carpet Gala 5:00 p.m. Tickets for The Cross and the Light range from $35 to $55 and are on sale now. Discounts of 20% to 40% are available for groups of 10 or more tickets when purchased through the group sales department at 734.788.7073.
About Post Author