Today is Feb. 4 and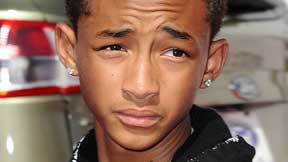 it is officially World Cancer Day, a day dedicated to bring awareness of all cancer and letting people know how to prevent the disease. The objective is to bring awareness of the disease that takes far too many lives in a uniformed, nonspecific way.  Unfortunately, too many African Americans have known someone who has been lost to, or affected by cancer, so any initiative that can shine a light on what can be done to prevent the disease as a whole is a good thing.
According to the American Cancer Society, the latest statistics from the World Health Organization's International Agency for Research on Cancer says that if current trends continue, the global burden of new cancer cases will surge from 14.1 million in 2012 to 19.3 million by 2025. That's staggering!  So it is very important that we start talking about cancer prevention, not just in October when there is a pretty color and identifiable ribbon that is put on everything, but all year round. World Cancer Day is striving to make ending cancer a global priority.
As a former staff member of the American Cancer Society, I have seen firsthand the way a conversation including basic information about cancer awareness can save lives. Basic conversations including sharing cancer instances with our family (it can be hereditary), information we learn from those who have gone through a cancer diagnosis (cancer survivors are the greatest resource in this fight) and the most important thing which is getting regular physicals and following cancer screening guidelines. Early detection is KEY in any cancer situation, and gone are the days where the words "You Have Cancer" are an automatic death sentence. But there are still a lot of misconceptions out there about cancer that World Cancer Day is looking to dispel. Let's look at a few taken from cancer.org:
Myth 1: We don't need to talk about cancer.
Truth: While cancer can be a difficult topic to address, particularly in some cultures and settings, dealing with the disease openly can improve outcomes at an individual, community and policy level. The American Cancer Society has lots of pointers for talking about cancer, whether it's with friends and family, your doctor, or others.
 Myth 2: Cancer… There are no signs or symptoms.
Truth: For many cancers, there are warning signs and symptoms and the benefits of early detection are indisputable.
 Myth 3: There is nothing I can do about cancer.
Truth: There is a lot that can be done at an individual, community and policy level, and with the right strategies, a third of the most common cancers can be prevented, according to the UICC. Avoiding tobacco, maintaining a healthy body weight, eating right and getting enough exercise, and getting appropriate cancer screening tests can all make a significant difference.
Myth 4: I don't have the right to cancer care.
Truth: All people have the right to access proven and effective cancer treatments and services on equal terms, and without suffering hardship as a consequence. The American Cancer Society is committed to fighting cancer worldwide.
 Cancer represents over 100 diseases and is basically abnormal cells that have grown out of control. Half of all men and one-third of all women in the U.S. will be diagnosed with cancer in their lifetime. The cancer mortality rates for African Americans is higher than any other group of people.  These are the facts. So since this disease affects our whole community, we need to take detection and prevention very seriously. And while the number of cancer cases is very alarming, the number of people surviving cancer today gives us what we need to know that progress is being made.  The American Cancer Society, one of the largest health-based organization in the world and second largest funder of cancer research next to the U.S.. government, tells us that sixty years ago, 1 out of 3 people diagnosed with cancer survived. Today 2 out of 3 will survive.  It's time to finish the fight.
So now that you know more about the problem, the next question should be what I can do to be a part of the solution. There are a few things that can make an impact. The following information is taken from cancer.org, the American Cancer Society's website:
          Show your support for World Cancer Day by turning your Facebook and Twitter profile pictures purple, and Chevrolet will donate $1 to the American Cancer Society, up to $1 million. You can also "like" World Cancer Day on Facebook.  Purple is the color for all cancer awareness, so help spread the Power of Purple!
2)     Get involved with an awareness event that supports and raises money for all cancers. I suggest Relay For Life, ACS's signature event and the largest global cancer event! There is one right in your back yard since Relay is by community. Visit relayforlife.org for more information.  Volunteering will change your life.
Lastly please share this article! Information is key and while there is much more awareness on cancer as a whole available, if we don't share it we are not truly helping in the fight against cancer.
For more information on World Cancer Day visit worldcancerday.org. For more information on all cancer information and free resources, visit cancer.org or call the American Cancer Society's 24-hour, toll free, nationwide helpline at 1-800-227-2345.