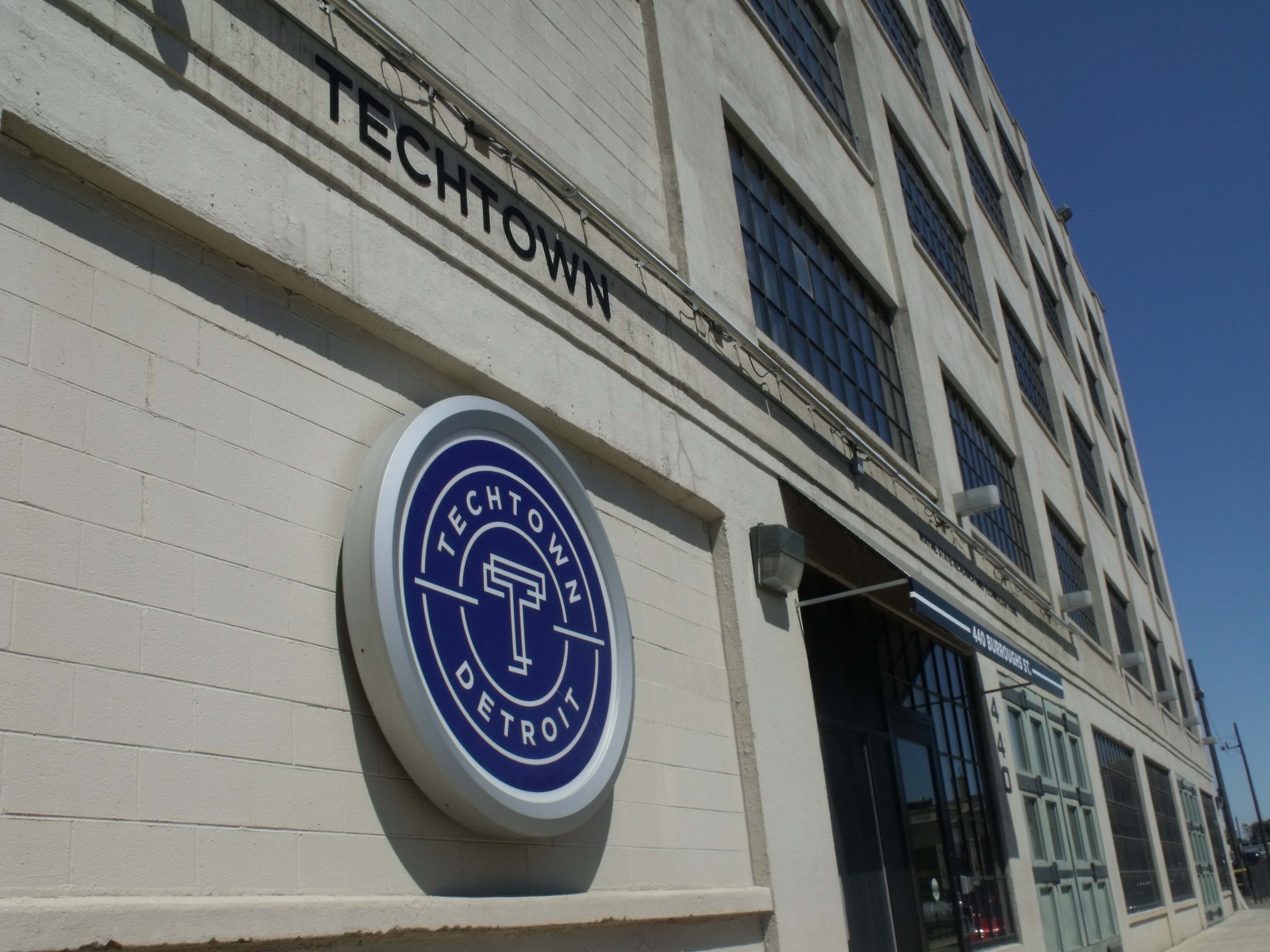 TechTown
Detroit announced the  official opening of Junction440, its new  co-working space for  entrepreneurs, located in the  recently renovated first floor of its  historic 440 Burroughs Street building in Midtown Detroit. Entrepreneurs seeking work  space in the city are invited to attend an open house for  Junction440 on Tuesday, Jan.  21 at 6 p.m., as part of  
Co-Lab Detroit
, a one-week event to introduce entrepreneurs to seven  Detroit co-working spaces.
Co-working is a central element of TechTow n's $1.5 million, 20,000 square-foot first-floor renovation, funded by the  U.S. Department of Housing and  Urban Development. The rest  of the  space  features TechTown's public event facilities, and  acceleration, incubation and administrative suites, while
floors two
through five  now  strictly house the  building's commercial tenants.
The official opening of Junction440 comes after a one-month beta test, where potential co­-working members helped break into the space.  Entrepreneurs seeking an affordable, flexible and collaborative work  environment can  now  select from a range of membership options, including day  passes  for  $20,  10-pass punch cards for  $150, and monthly memberships for  $250 or $375 with  a dedicated desk.  Amenities include access to like-minded peers, educational resources, meeting and event spaces, bike racks,  kitchen with refrigerator space, locally roasted and freshly brewed coffee, lockers for day storage, and  free parking,
Wi
-Fi and  printing.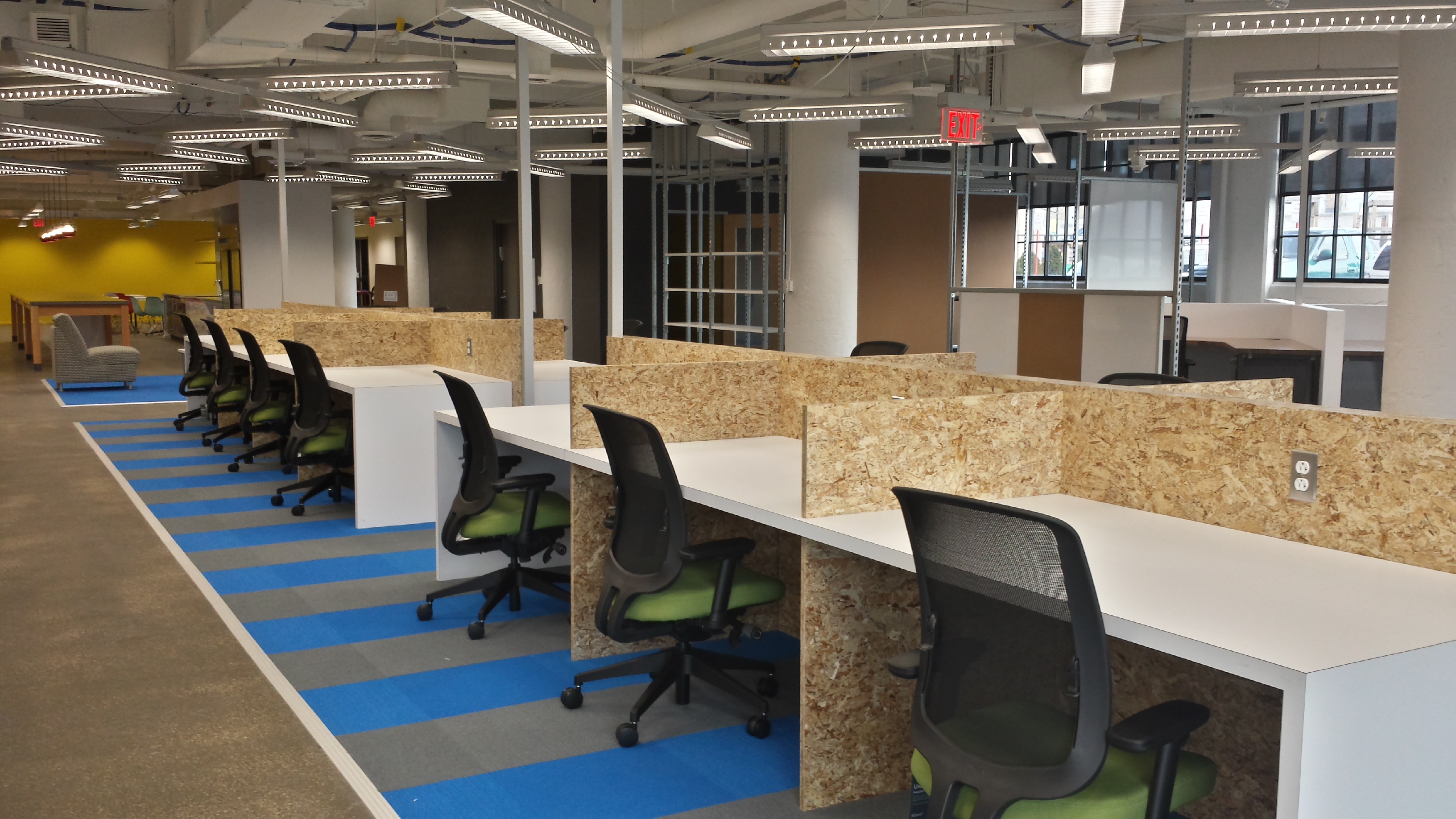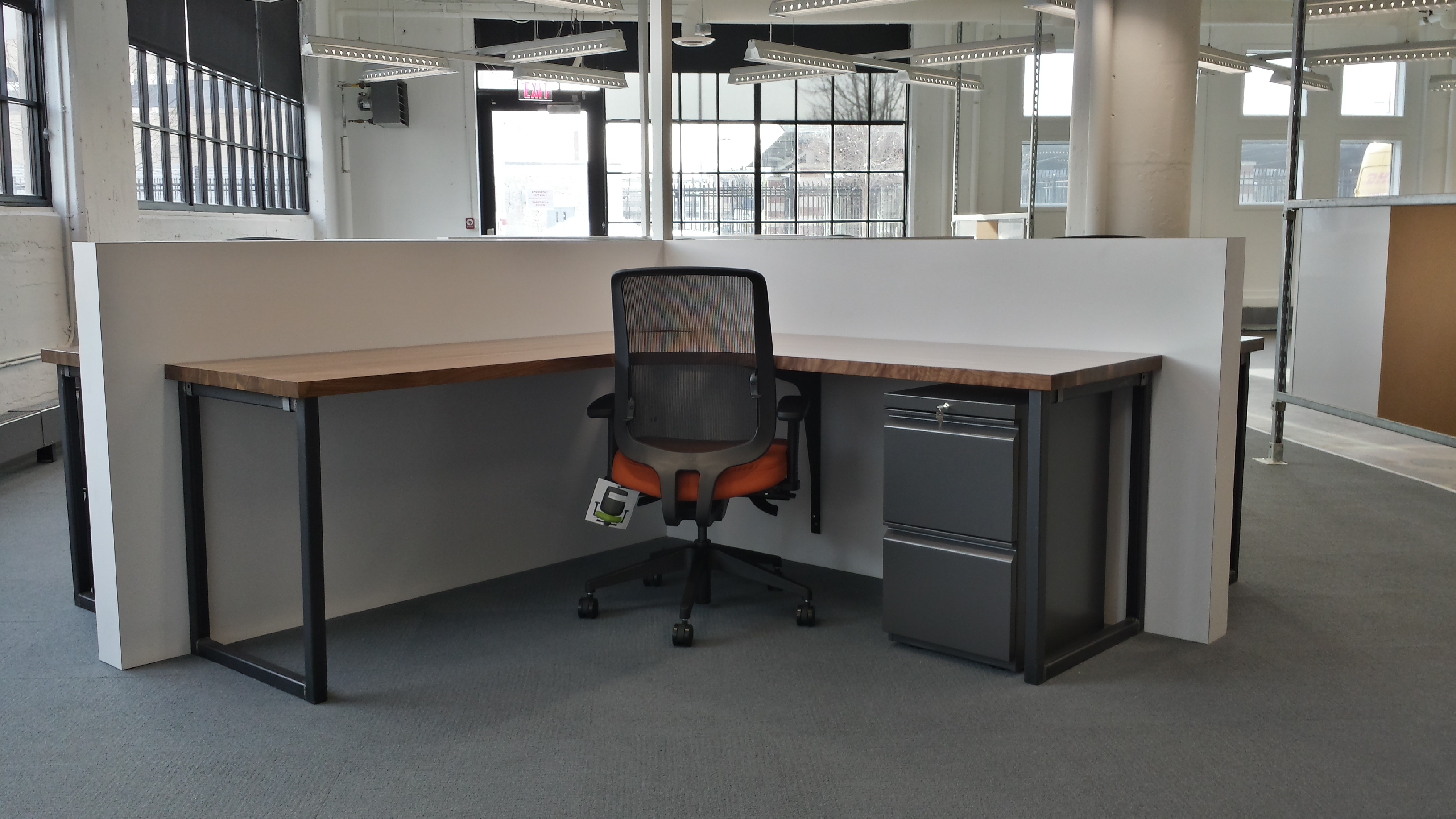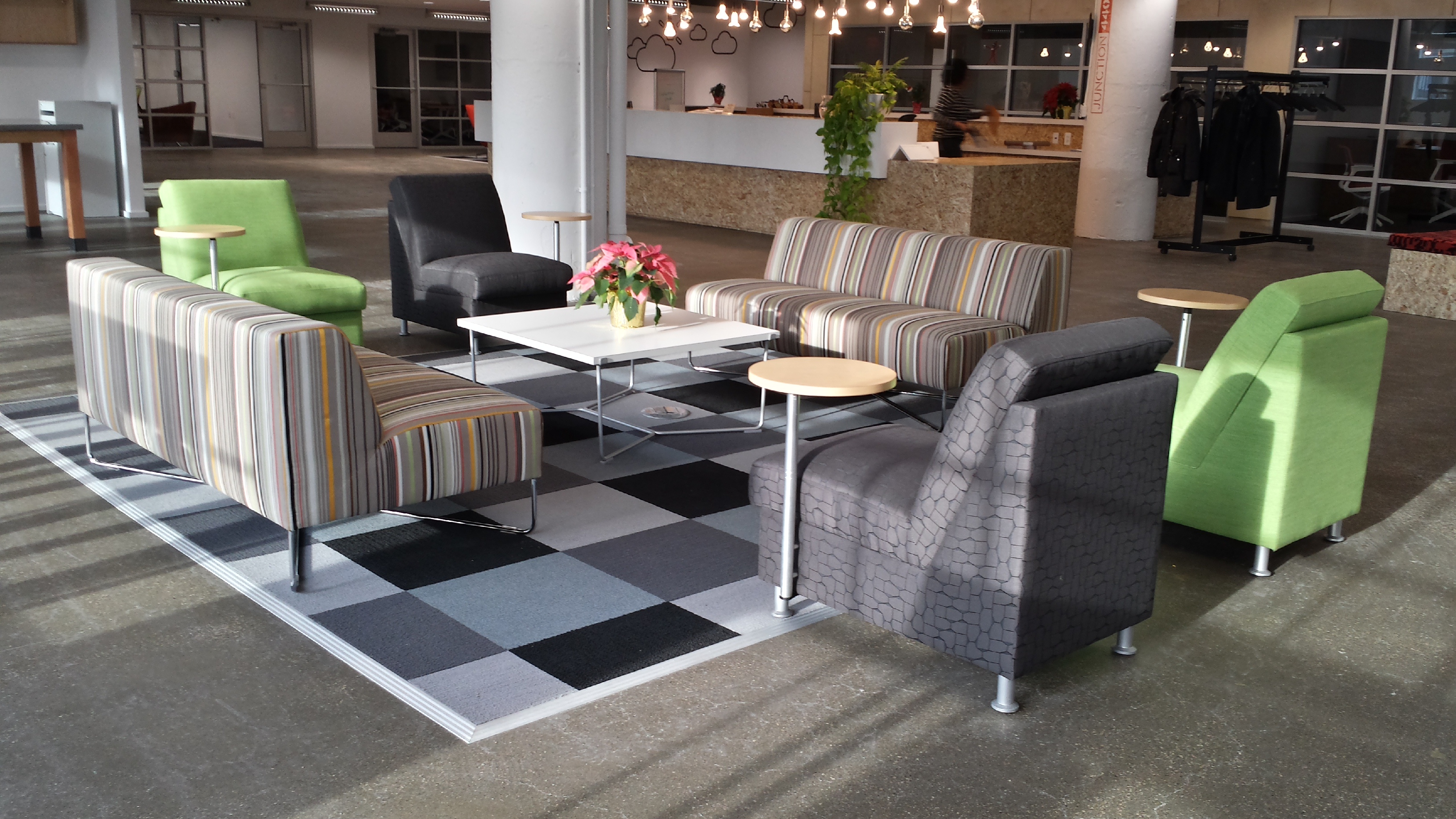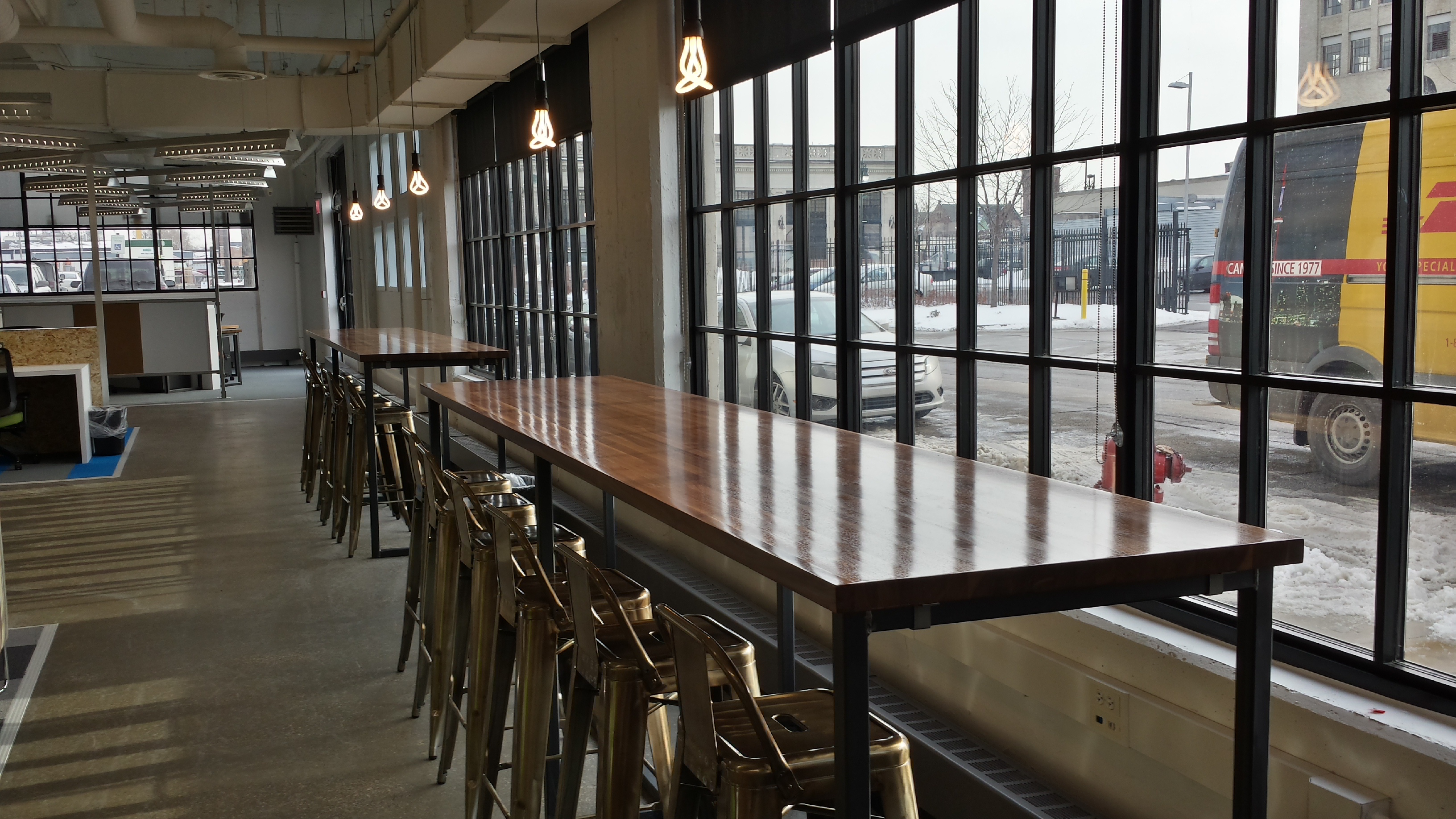 Tech Town's building was designed by  famed Detroit architect Albert Kahn  in 1927. It first served as a service department for  Pontiac, then later  became the  Chevrolet Creative Services building before sitting vacant for  many years  prior to TechTow n's initial five-floor renovation, which was completed in 2004.
Detroit-based architecture firm Centric Design Studio and  interior design studio Patrick Thompson Design created an open and  inviting first-floor space -a blank slate  for  creativity and  idea  sharing, and  a nod  to the  building's innovative roots. Other features include rentable, sophisticated event spaces ranging from approximately 150 to 1,800  square feet;  innovative enclaves such  as small  phone-booth style rooms and  study lounges; and  an open kitchen serving as a pop-up location for  local  food entrepreneurs to test  their products before hard launching in a Detroit retail storefront. By this  summer, the  first floor will flow into the  Living Room, Midto w n's community gathering space to be located in the  current parking lot  just east of the  building.
"This  space will become a hotbed of innovation, a dwelling for  serendipitous encounters and  a catalyst for  the  redevelopment of Midtown's broader innovation district," said  Leslie  Smith, president and  CEO of  Tech Town. "With an open, flexible and vibrant first  floor. Anchored by the  Junction440 co-working space.  Tech Town
w ill
be uniquely positioned to foster an even larger community of engaged, connected and  better-served entrepreneurs who  will  accelerate our  local economy."
To register for  the  Junction440  open house during Co-Lab Detroit week, go  to junction440openhouse.eventbrite.com.  For  more Information on  Junction440, please visit junction440.com or ema1l JUnctlon440@techtowndetroit.org