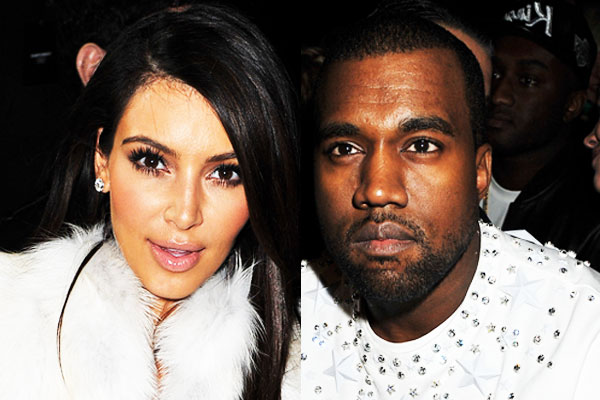 This year, Hollywood reminded us of one long Kanye West rant — somewhat intelligible yet completely nonsensical; intriguing but annoying; and something you wanted to ignore but just could not look away.
How else to describe the feeling we had after watching West and Kim Kardashian simulate the conception of their daughter North West with the video "Bound 2"? Or hearing about another profane Alec Baldwin meltdown? Or watching Lady Gaga and R. Kelly grinding up against each other on "Saturday Night Live"? Miley twerking with little people? Or digesting the news that Simon Cowell will be someone's father?
It was bewildering, off-putting, jarring — yet entertaining at the same time. As bad as celebrity antics were this year, they remained our guilty pleasure. We'll never admit it, but these are the moments that had us riveted in 2013.
ISN'T THE COVER OF US WEEKLY ENOUGH?
Kanye West had many righteous things to rage about this year, from the fashion industry not giving him credit for brilliant, life-changing designs like leather jogging pants, to not getting respect from President Obama. But nothing seemed to upset him more than Vogue's apparent refusal to put his baby mama, Kim Kardashian, on the magazine cover. He likened her to this generation's Marilyn Monroe, called her the most beautiful woman on the planet, and scoffed that two-time Vogue cover girl Michelle Obama couldn't Instagram a selfie photo of her nearly bare backside like Kim and cause the stir that Kardashian did. We see a rant about an IRS audit coming in 2015.
AT LEAST HE GOT OUT OF THE KARDASHIAN CHRISTMAS CARD
Khloe Kardashian called it quits with troubled basketball star Lamar Odom after four years of marriage and months of endless tabloid headlines juicier than anything we'd seen in their reality show. The last straw for Kardashian allegedly came after video surfaced of a shirtless Odom and a male friend rapping semi-incoherently about smoking weed and scoring with lots of women. It doomed their marriage, but is a pretty good pilot for another Odom TV show.