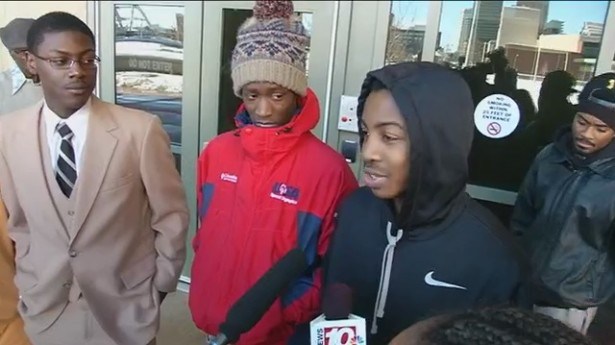 One of the mothers whose son was arrested while standing at a bus stop[1] has spoken out about the situation. The Rochester, New York, teenagers were waiting for their coach to pick them up to go to a scrimmage, and they were arrested for disorderly conduct.
Chrystal Chapman, Mother of Raliek Redd, shared her concerns for son's future on NewsOne Now[3], "These kinds of things, if they're not thrown out, can tarnish my baby's record," she said. "We all know, going in to college, looking at scholarships, looking at full scholarships, that will hurt anyone."
"If you have anything on your record, that almost always disqualifies you," Chapman continued, "and my son has worked very hard to get where he is now."
Chapman added that her son has never had an issue with the law before and has always been involved in his community through service.
Read more http://newsone.com/2798137/crystal-chapman-raliek-redd/