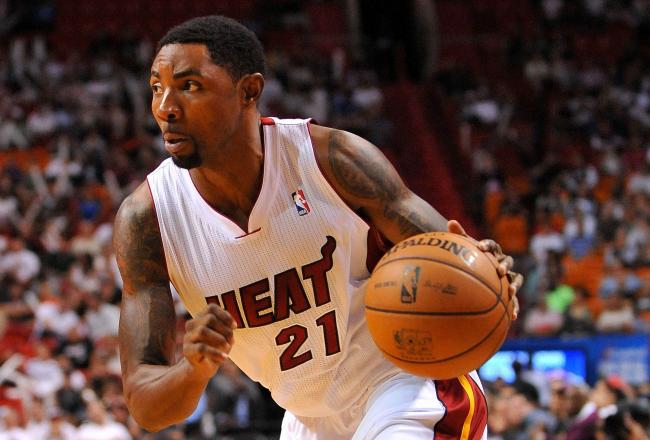 Four people robbed patrons of their valuables at Ni.Do. Caffe in Miami on Sunday night, and among the victims were Miami Heat guard Roger Mason Jr. and his family, according to Dawn Brooks of WPLG Local 10 News.
Although two of the suspects are still at large, two of them were captured following a police chase, per Brooks.
Miami Police spokeswoman Frederica Burden informed media outlet WTVJ (via Ira Winderman of the Sun Sentinel) that shots were fired in the restaurant, but no one was hurt.
Police reportedly found a Rolex watch with serial numbers matching the one stolen from Mason, and they also found a purse owned by one of Mason's relatives.
"Everything is recovered. It is very rare and we thank the public actually for giving us information. The people that actually witnessed the robbery and the way our detectives responded to it, it turned out perfect," Burden said.
This isn't the first time a Heat player has been involved in this type of situation over the past year, as big men Chris Bosh and Udonis Haslem both had their homes burglarized back in April. While Haslem had nothing taken from him, Bosh lost over $300,000 worth of valuables, according to CBS Miami.
This incident mars what has otherwise been a fine year for Mason in Miami. In his first season with the Heat, the journeyman sharpshooter has made the most of his limited playing time, burying five of 11 three-pointers in six games played.
Overall, the 10-year NBA veteran is averaging 3.0 points, 1.0 assists and 0.8 rebounds per game.