Federal court Judge Steven Rhodes ruled in a historic decision that the city of Detroit is eligible for Bankruptcy.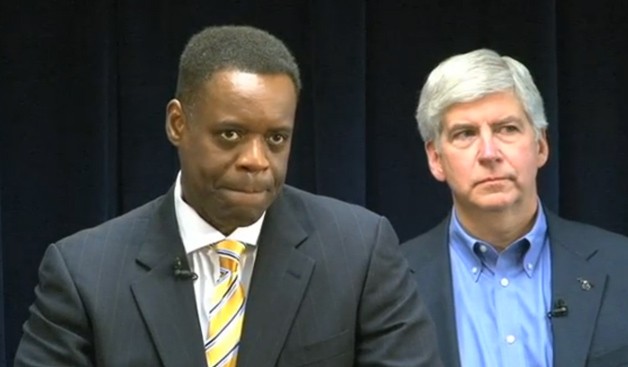 According to a live blog from Fox 2 News, Rhodes stated:
The City of Detroit is insolvent and bankrupt, and I find that Kevyn Orr and Governor Rick Snyder has successfully filed petition for Bankruptcy.
Several comment and statements are being made on the official judicial ruling.
Mayor Dave Bing made the following statement:
With the crisis we had this was inevitable, I don't think anyone wanted to go in this direction, but now that we are here, we need to work together…It's very important that we respect the fact that the emergency manager has the key to the city at this time. We don't agree on everything, but we do it in a very respectful way.

There will be alot of negotiations yet to come, I don't think we have final conclusion to what all the elements will be in this process. But we have to take care, because there is going to be pain for alot of people.

But in the long run, I think the future of the city will be bright.
Mayor-elect Mike Duggan made the following statement:
This is a day in Detroit's history that none of us wanted to see. Now that Judge Rhodes has ruled the city eligible for bankruptcy, we are about to move into the Plan of Adjustment phase that is likely to define our city government for years to come.
I'm going to do everything I can to advocate on behalf of Detroit's future in this process. We need to make sure the retirees are treated fairly on the pensions they earned and we need to make certain we come out of bankruptcy in a way we can afford to provide the quality of city services the people of Detroit deserve."
Although the 140-page ruling by Judge Rhodes was very detailed, speculation of several appeals from retirees and creditors are expected.