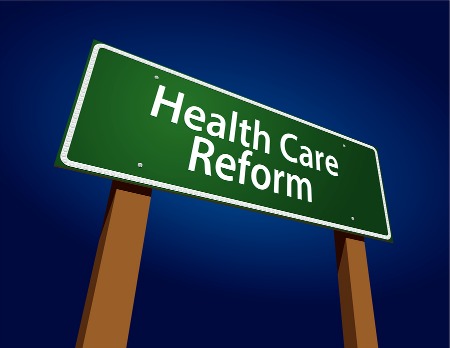 To ensure current members do not have coverage lapse on Jan. 1, BCBSM will transition current individual subscribers into its one, pre-Obamacare policy remaining in force through 2014
DETROIT, Nov. 22, 2013 – In an effort to ensure Michigan consumers have choice of the best and most affordable health insurance now and into the future, Blue Cross Blue Shield of Michigan and Blue Care Network will continue transitioning their individual and small group subscribers out of pre-Obamacare policies and into health plans that meet the benefit requirements of the Affordable Care Act.
To ensure current individual members who have not selected an ACA-compliant plan do not have a coverage lapse when their current plans expire at the end of 2013, BCBSM and BCN will transition current members into "Keep Fit" – the only "pre-Obamacare" individual market health plan that will remain in force through 2014. These members also will be given the choice to enroll in ACA-compliant health plans that include all the Essential Health Benefits mandated by federal law. Keep Fit remains available because it is the only plan in Blue Cross' individual portfolio to have a 2013 "plan year." This makes it eligible under ACA regulations to extend through 2014, after which BCBSM will need to transition Keep Fit members into ACA-compliant products. Small employers will transition to ACA-compliant plans on their plan year anniversary in 2014.
"For two-and-a-half years, we've been preparing to serve our customers in the new marketplace defined by the Affordable Care Act," said Daniel J. Loepp, president and CEO of BCBSM. "The suggestion to keep non-compliant plans open for an additional year adds a great deal of complexity, and we know by the phone calls coming in that it concerns and confuses our members."
"We are reaching out to our members to help them understand their health plan choices, their eligibility for subsidies and the opportunity to remain in our Keep Fit product if they want a pre-Obamacare option with Blue Cross," Loepp said. "Our focus is helping people get a plan that meets their healthcare needs, at a price they can afford."
Blue Cross made its decision to continue transitioning members out of pre-Obamacare plans based on a number of factors – all affecting the short- and long-term affordability of coverage for people in Michigan.
· Helping People Find Subsidies to Lower Their Costs – People can't access subsidies if they are enrolled in pre-Obamacare health plans, including Keep Fit. BCBSM estimates that about 50 percent of its current individual product membership is eligible for ACA subsidies that could get them better coverage at lower prices.
· Availability of Keep Fit, a Fallback Option for Individuals – Keep Fit is BCBSM's most popular individual product, with 27,878 contracts in force covering 47,408 members. Those members can remain in Keep Fit if they choose. Existing BCBSM members enrolled in other individual products can transition into Keep Fit through Dec. 31, 2013. People who do not have BCBSM individual coverage can enroll in Keep Fit through Dec. 1, 2013. No one enrolled in a Keep Fit plan will be eligible for ACA subsidies.
· Avoiding Rate Shock – Since the ACA was signed into law in 2010, BCBSM and BCN have planned for pre-Obamacare policies to no longer be available as of Jan. 1, 2014. BCBSM has not increased rates on those plans since 2011. Keeping the plans open in 2014 would require a "catch-up" premium rate increase of 30 percent or more.
"This was not an easy decision for us, but it's a responsible decision," Loepp said. "We understand that many people are upset that federal law set forth the need to transition out of their old health plans. We are taking those calls every day. But it's responsible to our members to promote insurance affordability. Avoiding 30-percent rate hikes and helping people find the subsidies they are eligible for is our effort to help our members during this time of tremendous change."
"We hope our customers stick with us, because Blue Cross offers some of the lowest-priced, ACA-compliant health plans available in Michigan," Loepp said. "Blue Cross is here to help people make the right health plan choice for themselves and their families."
# # #
Blue Cross Blue Shield of Michigan is a nonprofit corporation and independent licensee of the Blue Cross and Blue Shield Association. For more information, visit www.bcbsm.com and www.mibluesperspectives.com
About Post Author