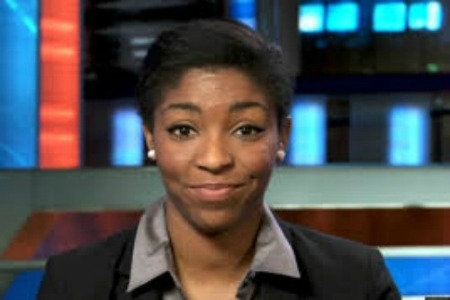 Lawsuits are popping up across the country against major retailers who are accused of profiling Blacks and minorities while shopping. Leave it to "The Daily Show with Jon Stewart" to add a hilarious spin to the discriminatory practice.
Correspondent Jessica Williams (pictured) offers a few tips for Black people trying to shop on Black Friday, because "it's hard to take advantage of all the Black Friday steals when you're being accused of stealing."
According to Williams, here are the tips Black people seemed to have forgotten when shopping:
1) Everybody knows you're supposed to bring a White friend with you when you go shopping at a posh retailer.
2) Just because you're well put together, don't think you can walk in to a store and not get racially profiled! Ha!
3) When entering a store, alert everyone to your presence. Announce your name and state your reason for stepping foot on to the premises. Also announce that you are reaching in to your pocket to pull out money and not a gun.
4) When entering an upscale store, befriend the retailer's security personnel by offering them a plate of cookies. Then ask for permission to shop.
5) Approach a White person on the street and ask them to shop for you.
6) Hire a middle-aged White woman to be your personal shopper. Strap her with a hidden camera and instruct her, via a microphone, what you'd like her to buy for you.
7) Lastly, you can cover your skin color completely by wearing a ski mask and gloves. That way no sales clerk can see that you are shopping while Black.
Below is the skit in full.
Read more https://atlantadailyworld.com/2013/11/26/daily-show-offers-survival-tips-for-shopping-while-black-on-black-friday/