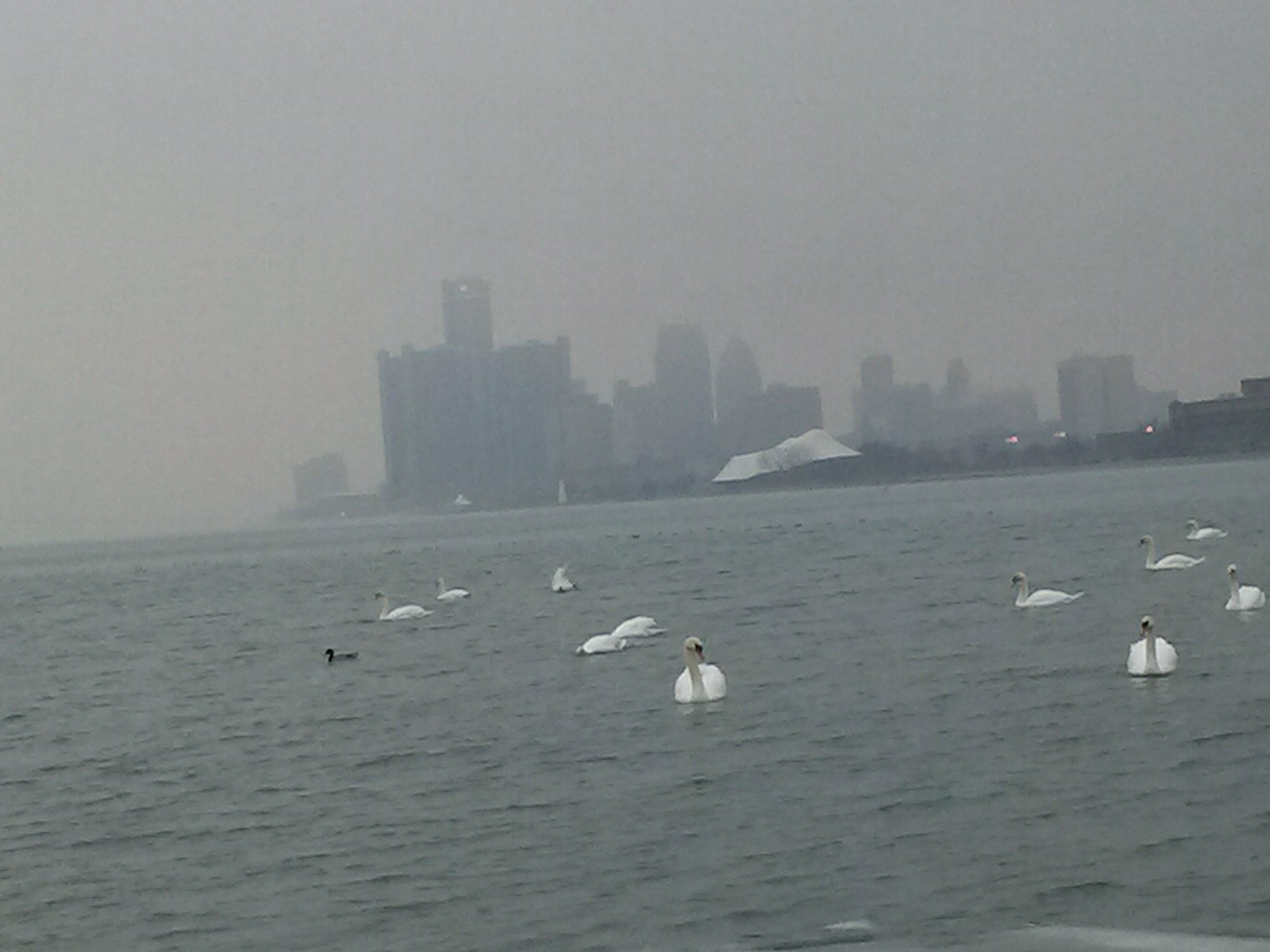 The Lions now sit atop the NFC North by themselves for the first time since 2005. It was also the first time that they swept the Bears since 2007. With two division games left, the Lions are in the driver's seat for the NFC North. Their next division matchup is against Green Bay on Thanksgiving. This is a favorable matchup considering that it will be at home and that it is unlikely that Aaron Rodgers will be recovered from his injury.
The Lions had a balanced attack on Sunday rushing for 145 yards and passing for 219. Reggie Bush rushed for 105 yards on 14 carries. This marked the first time since Barry Sanders in 2007 that a Lions' running back has rushed for 100 yards multiple times in a season against the Bears. Bush was held to three receptions for 6 yards. Joique bell was good for 41 rushing yards on 10 carries.
The Lions scored all their touchdowns through the air. Matthew Stafford passed for 219 yards and three touchdowns with one interception. Stafford threw the first to his former Georgia roommate Kris Durham. It was Durham's only catch of the day. The other two touchdowns went to Calvin Johnson.
Calvin Johnson now has nine touchdowns on the season. This brings his career total to 63. That breaks Herman Moore's franchise record of 62. Moore still leads in career receptions with 670. This game was Calvin's 100th career game. He has tallied 8,740 receiving yards in his first 100 games. This is the largest total next to Lance Alworth who had 9,019 in his first 100 games. Calvin Johnson seems to have many more records to break in the future.
The Lions defense played well only allowing Matt Forte 33 yards on 17 carries. DeAndre Levy recorded his fifth interception of the season. He is now tied for most interceptions with Titans defensive back Alterraun Verner. The Lions recorded two sacks on the day. The sacks came from Ndamukong Suh and Nick Fairley. Fairley stepped up on the Bears last possession to stop Matt Forte on a game tying two point conversion attempt.
This week was the first week back for the injured Jay Cutler. He has been out since hurting his groin against the Washington Redskins. Cutler came back ahead of schedule and it showed. He didn't look like he was 100 percent healthy as he hobbled around the field. He was eventually replace by Josh McCown late in the 4th quarter. The Bears need to make up their mind on their quarterback situation. McCown looks like an adequate backup. The Bears should play him until Cutler is healthy if they want to continue to be contenders.
The Lions play the Pittsburgh Steelers Sunday at 1pm.
About Post Author