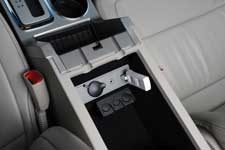 Real Times Media (RTM), a multimedia company focused on urban marketing, media and entertainment is set to officially introduce the Real Times Media Digital Network with the launch of the first of its new Interactive One-supported websites in November. The initial sites to launch under the new Real Times Media digital platform will be the company's www.AtlantaDailyWorld.com and www.NewPittsburghCourier.com properties.
The launch of the two sites is the first milestone of the partnership RTM developed with Interactive One Studios (iOne Studios), a division of Radio One, which assists external brands with developing highly profitable digital businesses through world-class sales, platform, content and distribution services.
"Partnering with Interactive One Studios presents a tremendous opportunity for the Real Times Media digital platform," said Hiram E. Jackson, CEO, Real Times Media. "For the past few years our company has had a laser focus on Re-positioning our brands into Multi-media platforms With emphasis on digital content, special events and marketing services. We've been able to make significant headway on our own; however, this partnership with Interactive One will certainly help us to reach new levels of success."
Under the terms of the full partnership, Real Times Media is migrating its Atlanta Daily World (www.AtlantaDailyWorld.com), Chicago Defender (www.ChicagoDefender.com), Michigan Chronicle (www.MichiganChronicle.com), and New Pittsburgh Courier (www.NewPittsburghCourier.com) websites to Interactive One's proprietary content and mobile platforms. The transition will benefit the Real Times Media brands through increased audience reach, world-class advertising, media management and operations, guaranteed uptimes and tech support, and a unique set of features and functions that have made the channels within the Interactive One network a leader in the space.