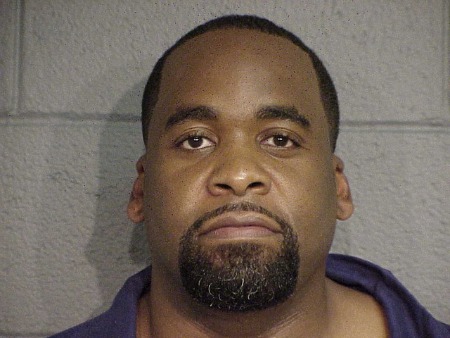 Kwame Kilpatrick's name will forever be remembered with the idiom 'fall from grace'. The conclusion of the Kilpatrick saga ended today with Kilpatrick's sentence of 28 years.
The Kilpatrick saga, which imploded with the racy sex messaging scandal between the former Detroit mayor and his Chief of Staff, Christine Beatty has been liken to some of the political scandal shows that are watched on television.
The once golden child of Detroit is now being shipped off to Texas to serve his sentence closer to his family. Has justice been served? Maybe?
However, on Twitter there are several comments on if the punishment fits the crime.
Kilpatrick= 28 years Zimmerman= acquittal Ahhhh The math of black justice

— Torreano Harrison (@CaesarTorreano) October 10, 2013
Lol. People from Detroit don't seem to be losing any sleep from Kwame Kilpatrick's sentence. I guess he got what he deserves.

— Justin™ (@SwaggaLikeJus) October 10, 2013
My prayers go out to the entire #KwameKilpatrick family. Jesus be a fence along the way. With God #Detroit will rise again from the ashes.

— Donnell R. White (@DRWhite411) October 10, 2013
L. Brooks Patterson calls Kwame Kilpatrick saga "end of a long Greek tragedy" in statement, says he's "greedy as hell." #Detroit

— Eric Lacy (@EricLacy) October 10, 2013
Richly deserved – Kwame Kilpatrick sentenced to serve 28 years in federal prison @freep https://t.co/MkX0SZdwDQ

— Cooper (@rethinkdetroit) October 10, 2013
Not celebrating #Kwame Kilpatrick's 28-year prison sentence, but I have no sympathy either. Goodbye, you lying thief, and be gone already!

— Shayla Hawkins (@shayla_hawkins) October 10, 2013