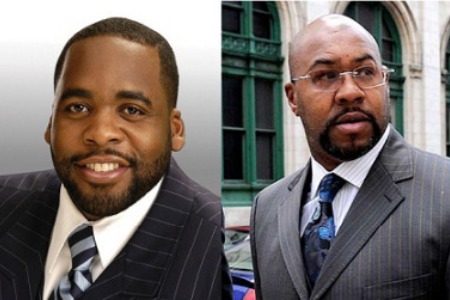 According to reports by the Detroit News, federal prosecutors wrote that in addition to years served, former Detroit Mayor, Kwame Kilpatrick and co-defendant Bobby Ferguson should pay 9.6 million in restitution.
"It is beyond question that the City of Detroit and its citizens were the clear cut victims of the defendants' crimes," federal prosecutors wrote.
U.S. District Judge Nancy Edmunds will determine the restitution amount when she sentences Kilpatrick on Thursday.
Kilpatrick still owes $854,063 in restitution under terms of a deal that resolved criminal charges in the text-message scandal in state court. Continue to Detroit News.