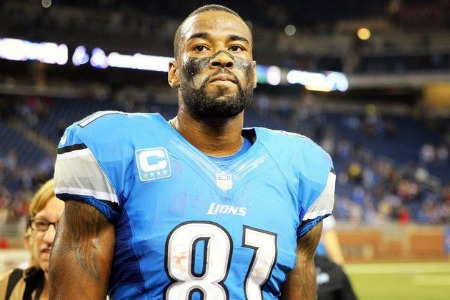 The Lions extended their losing streak at Lambeau to 23 on Sunday with a 22-9 loss. The Lions were forced to play the game without Calvin Johnson who missed the game with a knee injury. The game was close at halftime as the Lions only trailed by 3 but they struggled on offense in the second half.
The injury to Johnson allowed for the Packers to focus their attention on Reggie Bush. They held him to 44 yards on 13 carries and 4 catches for 25 yards. No other receiver on the Lions roster was able to draw anyway near the attention that Johnson usually does. The offense seemed confined on every possession and routinely came up short on third down.
Matthew Stafford passed for 262 yards on 25 completions in 40 attempts. His lone touchdown came late in the fourth to Kris Durham. Stafford spread the ball to eight different receivers. Kris Durham had the most targets with 8 but was only able to catch three of them.
The leading receiver on Sunday was Brandon Pettigrew. He caught 4 balls on 5 targets for 59 yards. This was a solid day for Pettigrew but it is a disappointing day for your leading receiver. The only other player to surpass 50 yards receiving was Tony Scheffler. Scheffler had some key drops that stalled the offense and he was only able to catch 4 of the 7 balls thrown his way.
The Lions defense failed to force a turnover and was only able to record one sack. The defense was solid in the first half holding the Packers to field goals. The Lions needed turnovers if they were going to win without Johnson.
Aaron Rodgers only threw for 274 yards and a touchdown. It was a rather quiet day from one of the league's best. Eddie Lacy was able to return from his concussion. He rushed for 99 yards on 23 carries. The Lions also allowed Randall Cobb to rush for 72 yards on two carries.
Calvin Johnson was said to be close to playing on Sunday. The Lions have not discussed the severity of the injury so it is unknown whether he will play against the Browns. Sunday's game was the first one Johnson has missed since the 2010 season finale. Hopefully he will be back next week as he said he was close this week. If not the Lions offense will have to get more creative in the passing game.
The Lions play against the Browns in Cleveland this Sunday at 1pm.