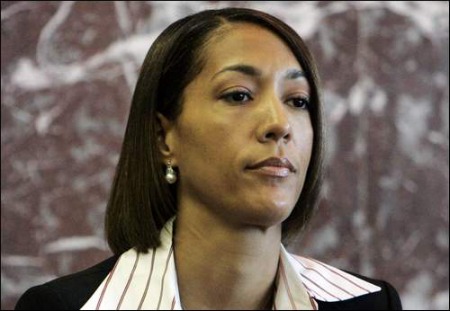 "I've learned many things because of this ordeal: I know now that no matter how unhappy you are, you can't look for your happiness in someone else; you won't find it there. I've also come to understand that while you can't help how you feel, you are in control of your actions…"—Christine Beatty, ESSENCE
When Detroit's former Mayor Kwame Kilpatrick and his female chief of staff lied under oath about their affair, they were both sent to jail. Now newly freed, the woman at the center of the headline-making "sexting" case, Christine Beatty, is working to reclaim her life.
As she focuses on starting over, Beatty speaks exclusively to ESSENCE in the November issue about what really went on behind the scenes, the painful lessons learned and her hopes for redemption. The November issue of ESSENCE hits newsstands on October 10th.