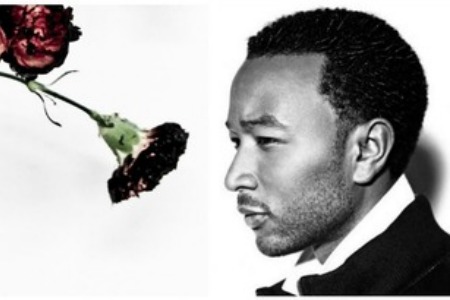 John Legend has always been a class act, using old-fashioned sensuality to sell his image rather than raunchy sex like some of his contemporaries. His latest album, officially dropping September 3, is no exception.
Love in the Future's single, "Made to Love" produced by Kanye West and released two weeks ago, should be called, "Making Love" because that's exactly what it inspires listeners to do. Don't let the Chevy add cheapen this affect for you.
As Legend said, "I thought it was an exciting thing to support this classic brand being reinvigorated." Sure, he's making a pretty penny, but he's not just talking about cars here. I think he's talking about reviving Soul music. Money, cars and Soul. Can you think of anything sexier?
At 34-years-old, Legend's success is basically unwavering. He experienced only a slight dip when his collaboration with the Roots, Wake Up! released in 2010 and never broke No. 8 on the Billboard 200. Continue To Policy Mic…