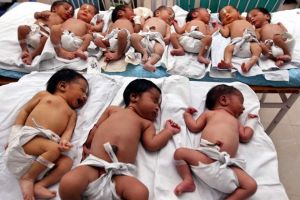 Sickle cell anemia is increasing worldwide, and more than 400,000 babies will be born with the hereditary blood disorder in 2050, according to a new study.
In sickle cell anemia, red blood cells shaped like sickles, or crescent moons, can get stuck in small blood vessels around the body, blocking the flow of blood and oxygen.
The number of newborns with the disease is likely to increase from about 305,800 in 2010 to about 404,200 in 2050, researchers determined, using estimated country rates of sickle cell anemia and information on projected birth rates.
More information please visit
https://health.usnews.com/health-news/news/articles/2013/07/16/sickle-cell-anemia-on-rise-in-newborns-worldwide
The U.S. National Heart, Lung, and Blood Institute has more about sickle cell anemia