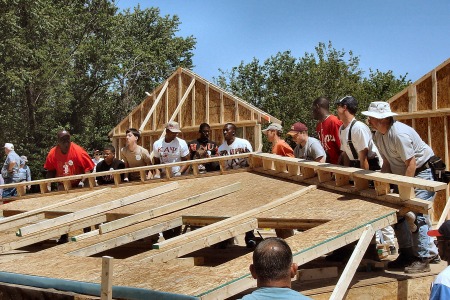 7 homes in 7 days! That is the goal for Habitat for Humanity Detroit. Homes will be built for low-income families in the Morningside Commons community on Detroit's eastside.
Habitat for Humanity Detroit kicked-off its 2013 Fall Blitz this pass Monday. Over a thousand volunteers are estimated to help with the efforts.
However, help is still needed for Friday, August 23rd & Saturday, August 24th.
Click here to sign up . Questions? Contact Crystal Bell at 313-521-6691 ext. 106 or cbell@habitatdetroit.org