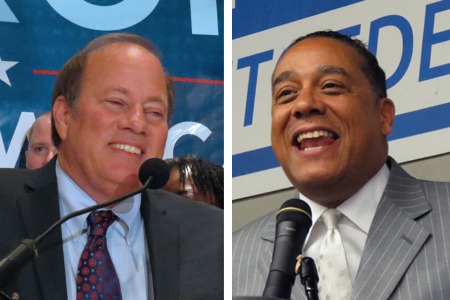 The drama behind the city of Detroit mayoral primary election continues with changes to the primary vote winner now reported to be Benny Napoleon.
According to Fox 2 News:
– Wayne County Board of Canvassers has deemed that Detroit mayoral candidate Benny Napoleon received more votes in the August Primary than candidate Mike Duggan. Duggan now has 23, 970 — down 20,425 from the unofficial tally of 44,395, released the night of the election on August 6th. Benny Napoleon received 28,391 votes, picking up 579 votes.
Benny Napoleon released this statement regarding voting discrepancies during the Detroit Primary Election:
"A citizen's vote is the cornerstone of Democracy, and people should be able to put their faith in their ballot.
"This is no small margin of error. This is very troubling and I believe it is cause for Detroit's General Election to be overseen by the highest authority – either the Federal Elections Commission or the Department of Justice. Detroiters need to know their votes count and is not predicated on someone's actions or inactions. We must protect our most sacred right at all costs."
About Post Author