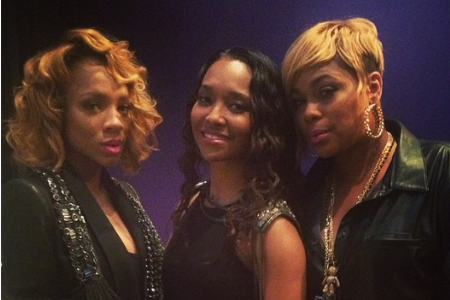 Good things, apparently, come to fans who wait.
TLC, the trio that shot to fame in the early '90s with the best-selling album "CrazySexyCool" and a string of hit singles including "Baby Baby Baby," "Creep" and "No Scrubs," decided to return to the recording studio.
The as yet untitled album is expected to be released in October. Two songs have already been recorded — "Meant To Be," a Ne-Yo composition, and "Posh Life," written by Lady Gaga and Dallas Austin.