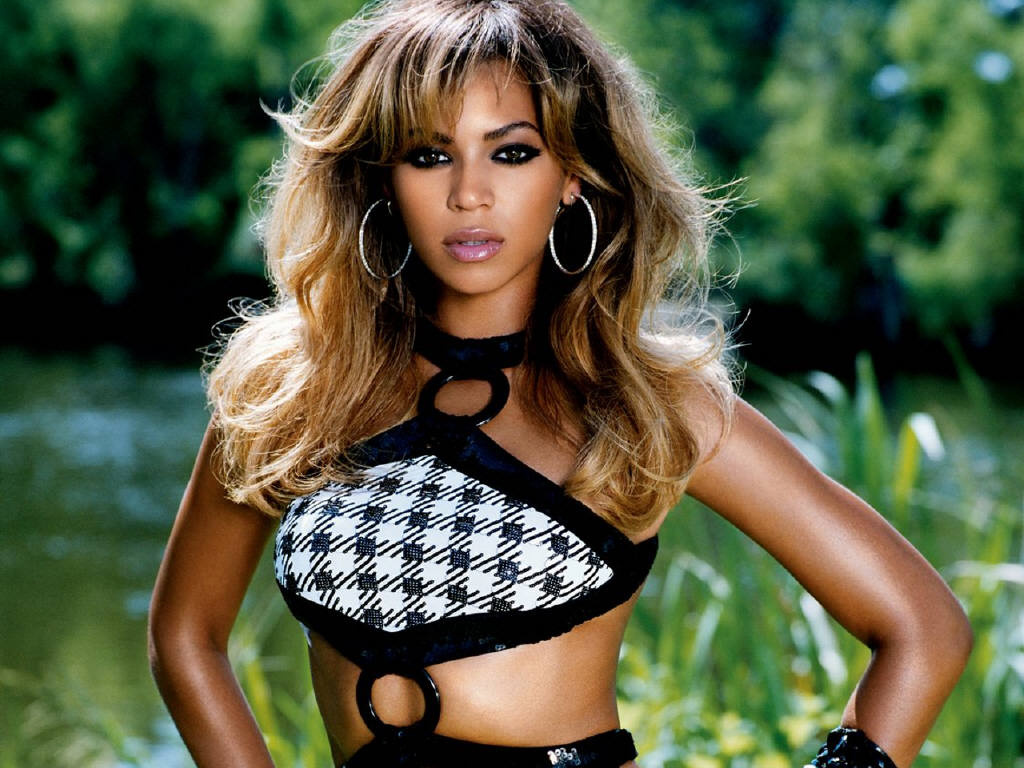 During her recent sold-out concert at The Palace of Auburn Hills, Beyoncé, the hardest working woman in show business, set aside a part of the show to pay tribute to Detroit, in light of its bankruptcy filing.
There was a large screen featuring a video montage of Detroit as well as famous people from the Motor City, including Berry Gordy, Kid Rock, Joe Louis and Eminem. She also added a special song to her act for the occasion, a heartfelt rendition of Sam Cooke's classic, "A Change Is Gonna Come."
At the conclusion of the tribute, the words "Nothing Stops Detroit" appeared on the screen in giant letters.
Thanks, Beyoncé! A special tribute from a special lady.
And by the way, it must be a gratifying thrill to be able to fill a venue that holds 24,276 people!
EARTH, WIND & FIRE is one of those legendary acts that are so firmly established that they do not need to have music currently on the charts to keep working and make good money doing it.
Their fans turn out in droves, and the group is to be commended for carrying on so effectively despite the absence of group founder and co-lead singer Maurice White, who had to stop performing for health reasons.
But in September, new music by Earth, Wind & Fire is scheduled to be released — the first in eight years. The album is titled "Now, Then & Forever" and it is very good.
It features a lot of the kind of music you would expect from Earth, Wind & Fire ("Love Is Law," "Belo Horizonte," "The Rush," etc.), but also some surprises, such as a made-for-clubs song titled "Dance Floor."
Earth, Wind & Fire doesn't get old, they just mellow with age, like fine wine. And kudos to Philip Bailey, Verdine White and Ralph Johnson who have been there "since forever."
FANTASIA will soon be returning to Broadway. She will star in a show titled "After Midnight" which celebrates the music of the legendary Duke Ellington, focusing on his years at the famed Cotton Club, in Harlem, New York.
The show will be premiered on Oct. 18 and the official opening will be on Nov. 3.
It is very easy in imagine "Tasia" singing songs like "It Don't Mean a Thing (If It Ain't Got That Swing)," "Take the 'A' Train," "Do Nothing Till You Hear From Me" and "Satin Doll."
The late, great Bobby "Blue" Bland was famous for a lot of things, one of them being a distinctive "growl" (for lack of a better word) heard on so many of his recordings and in concert. He said he got it from the famous Rev. C.L. Franklin or, as he put it, "Aretha's daddy."
We told you this before but it is worth repeating because it is funny. The O'Jays have been recording since 1961, and co-lead singer Eddie Levert said girls used to throw panties onto the stage, but now it's middle-aged women throwing "big ol' draws."
Michelle Williams, formerly of Destiny's Child, said that at one point recently, she actually thought she needed Botox despite just being in her early thirties. But Kelly Rowland convinced her that what she really needed was a facial. She got one and it worked.
This is what you call laying it on the line, as well as being liberated. Famed TV pesonality/journalist Anderson Cooper said, "The fact is, I'm gay, always have been, always will be, and I couldn't be any more happy, any more comfortable with myself, or any more proud."
Congrats to Tina Turn­er and her longtime boyfriend, German music producer Erwin Bach, who recently got married in Switzerland, where they live.
There is a tendency to think of celebrities as preferring fancy, expensive foods, but that is not always the case.
The legendary Elizabeth Taylor's favorite was fried chicken with mashed potatoes and gravy, and Cissy Houston, Whitney Houston's mother, recently revealed that her daughter's favorite food was chicken wings and pork 'n' beans, and her favorite sweet treat was Creamsicles.
BETCHA DIDN'T KNOW…that Spike Lee's real name is Sheldon Lee, that Donna Summer's was LaDonna Gaines, and that Kareem Abdul Jabar was born Ferdinand Lewis Alcindor Jr.
MEMORIES: "I Hear a Symphony" (the Supremes), "Whodunit" (Tavares), "Starting All Over Again" (Mel and Tim), "I Am Love" (Jennifer Holliday), "Too Tough" (Angela Bofill), "Party Train" (the Gap Band), "Let's Do It Again" (the Staple Singers), "All Around the World" (Lisa Stansfield), "I'll Be Good" (René and Angela).
BLESSINGS to Linda Burgess, Doug Ware, Heaster Wheeler, Eric Hunter, Monica Holie­field, Andrew Humphrey, Danton Wilson, Janice Wilson and LaWanda Gray.
WORDS OF THE WEEK, from singer and former "Soul Train" dancer Eddie Cole: "Don't let anyone make you into a bad person because you do this or don't do that. Do you."
Let the music play!
Steve Holsey can be reached at Svh517@aol.com and PO Box 02843, Detroit, MI 48202.