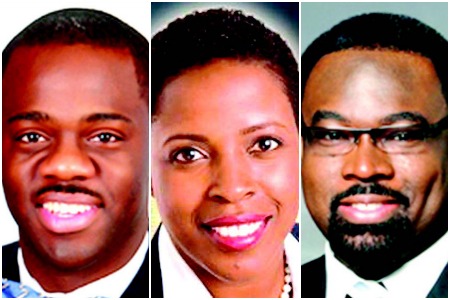 One of the strongest components of our local government is the Detroit City Council. That is because of the crucial role this legislative body has played in the past and continues to play. Despite sometmes facing harsh criticism, it still has an important function in making government work for all of us.
Because this is the first time in 100 years that Detroiters will be represented by districts, making government accountability the hallmark of this system of legislative government, it is important that those who would be elected are armed with the skills and knowledge to address the challenges the city faces.
And those challenges are even greater now, in the era of an emergency manager and state of bankruptcy. But we believe that Detroit will move beyond this seemingly financial cataclysmic state and a new city council will be needed to not only maintain the order of business, but get our local government moving in a forward direction.
After carefully looking at the backgrounds and experiences of all of the candidates we believe that the followingpass the test of leadership and are therefor capable of serving Detroit in this way. They should be given the opportunity by Detroit voters on Aug 6. to move on to the general election.
District 1. James Tate: He has served on the Detroit City Council showing steady leadership and at times has been in the crosshairs of other members, but maintains the composure needed of our political leaders even in the face of adversity. Tate should return to the council to continue to serve Detroit and especially District
District 2. Leslie Love: At a time when Detroit needs new blood in its local government Love can offer it to the city council. A teacher and professor at Marygrove College her background and experience in education will bring a much needed perspective to city council. Diverse voices make for an effective local government.
District 3. Scott Benson: His small business background and involvement in all things Midtown is another perspective to the legislative process of Detroit. Benson's experience is an added advantage at a time when small businesses have been complaining about red tape in Detroit government. Time to end the bureaucracy and it can start with Benson and his colleagues on the council.
District 4. Andre L. Spivey: Spivey has been a strong and steady voice on the Detroit City Council for the last four years, navigating its most challenging times. His first election inspired hope in a renewed sense of leadership from a rising generation of political leadership who can begin to direct the order of business in Detroit. Because of that and to maintain continuity, Spivey should be returned to the council. He has demonstrated clarity, precision and calm and steady leadership.
District 5. Brian White: With Detroit in transition comes the need to change the outlook of our local government. Sending White to the city council for the first time will make a strong statement about the significance and positive results of grassroots politics and the importance of positioning emerging leaders who are demonstrating a strong commitment to public service.
District 6. Vince Keenan: Unlike some of the other candidates in this race for city council, Keenan did not just show up. He has long been an observer, advocate and leader in ensuring an effective local government that works for all of Detroit. His commendable electoral work making voting more accessible for Detroiters is an example of the type of vision he will bring to the Detroit City Council. That is why Detroit needs him on that body that will speak for our city.
District 7. John Bennett: Bennett's name in Detroit has been synonymous with police reform. A longtime advocate for public safety and government accountability, his voice is needed regarding where Detroit goes from here. Having a watchdog calling out government waste and pushing for realistic reforms in our police department at a time when public safety is a nightmare could not be more timely. Bennett will deliver what is needed, and taxpayers have a right to expect to see the results of their investments.
District at Large – Saunteel Jenkins: As President of the Detroit City Council, Jenkins has an important role to play now, and will continue to in the future. Her tenure in the last four years has prepared her to provide critical leadership to this important legislative body. A successful council is one that consists of experienced as well as new voices and Jenkins' experience and passion for public service are invaluable assets for where Detroit goes next in both post-emergency manager and post-bankruptcy.
District at Large – Brenda Jones: Labor has always been an integral part of Detroit's growth and where it is headed. Jones has been a constant voice for that important segment of labor, ensuring workplace fairness and equitable wages. She needs to return to the city council at a time when it will be dealing with a lot of labor issues now and in the immediate future. She knows how to fight for the working class.
About Post Author