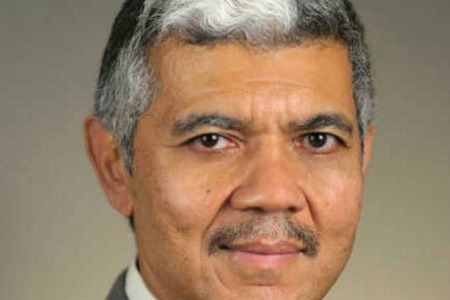 WHAT:
M. Roy Wilson, M.D., M.S. will be sworn in as the 12th president of Wayne State University during a public ceremony. Judge Damon J. Keith will administer the oath of office.
Wayne State's Board of Governors voted unanimously on June 5 to elect Wilson following an extensive national search.
Wilson most recently served as deputy director for strategic scientific planning and program coordination at the National Institute on Minority Health and Health Disparities of the National Institutes of Health.
Previously, he was dean of the School of Medicine and vice president for health sciences at Creighton University, president of the Texas Tech University Health Sciences Center, and, concurrently, chancellor of the University of Colorado Denver and chair of the Board of Directors of University of Colorado Hospital.
WHEN:
10 a.m., Thursday, August 1, 2013. A reception with refreshments will follow in the atrium area.
WHERE:
Wayne State University Law School
Spencer M. Partrich Auditorium
471 W. Palmer Street
Limited complimentary parking is available in the Law School lot.