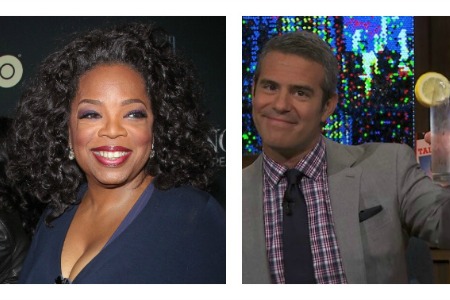 Oprah Winfrey will make her first-ever visit to Bravo's "Watch What Happens Live" next month! According to reports, the media queen will have an one-on-one interview with show host Andy Cohen on August 15.
Winfrey is scheduled to promote her new role in Lee Daniels' The Butler, but in typical Andy style, we're sure the interview will include many other fun topics like her off-camera and love life!
Other popular guests who have graced the "Watch What Happens Live "couch include Martha Stewart, Nene Leakes and Cher.