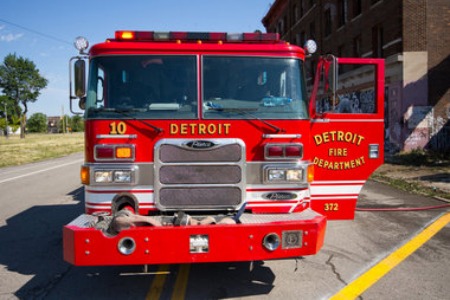 According to a flyer posted on the city website and on Facebook, the city of Detroit will be hiring new firefighters. This news comes as a relief to the ever-dwindling city service department.
Recruitment will being on August 19 and salaries Firefighters are paid from $29,352 dollars a year up to more than $47,000.
Some requirements include:
– High School diploma or GED
– Passing a written and physical exam
– An Emergency Medical Technician (EMT) License is preferred.
For more information visit Detroit.gov or the Detroit Firehouse Facebook Page – CLICK HERE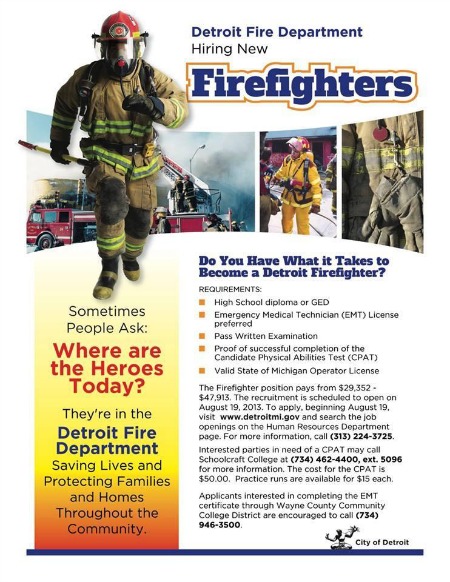 About Post Author