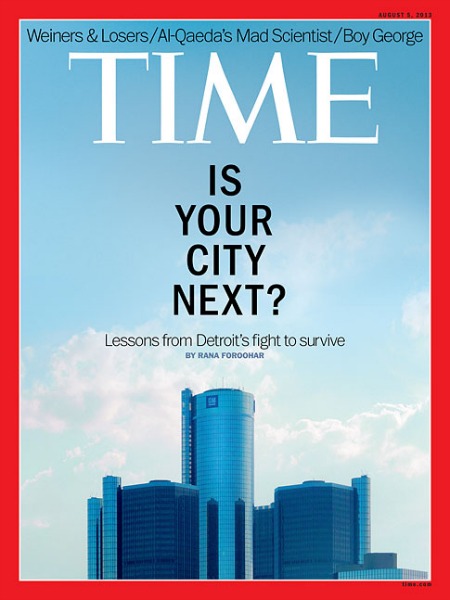 Detroit's bankruptcy issues are featured on this week's cover of TIME Magazine.
Titled, 'Is Your City Next?,' the news magazine examines Detroit's decision to file for bankruptcy, marking the largest municipal bankruptcy filing in American history, and the lessons other cities can learn from its fight to survive.
Here's a except of the article:
The lights have gone out in Detroit, literally. Forty percent of the streetlights don't work, since there isn't enough money to keep them on, or up, in a city that some 60 years ago was the richest in the country and perhaps the world. But that was another time, when the city's manufacturing might powered the Arsenal of Democracy and its factories turned out the cars that shaped the map of modern America.
Read more: http://www.time.com/time/magazine/article/0,9171,2148171,00.html#ixzz2a9tDmDT2