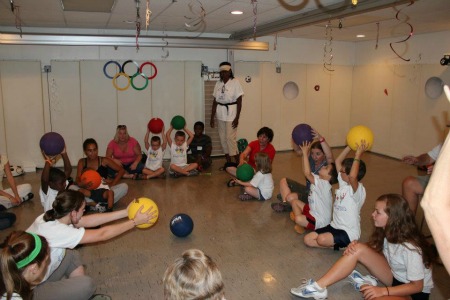 The Detroit Institute For Children is holding an annual camp designed just for children with special needs. Art, music and recreational activities have been developed and will be led by
highly trained therapists and volunteers who are familiar with the children's special
needs and sensitivities. Participants include DIC patients and their siblings.
This year's theme is "The DIC Goes on Vacation." Daily activities are designed
around each day's "destination."
Mon, July 29: 1 to 4 p.m.: theme is The Land of Oz
Tues, July 30: 1 to 4 p.m.: theme is The Amazon
Wed, July 31: 1 to 4 p.m.: theme is The Moon
Thurs, Aug. 1: 9 a.m. to noon: theme is The Land of Ice and Snow.
*Thursday's session will include water activities.
Midtown Detroit: DIC headquarters at 5447 Woodward