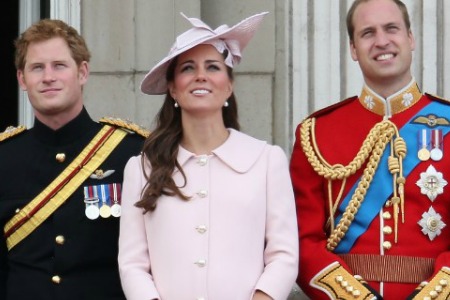 As a nation and the world awaited news of a child who could one day sit on the British throne, Catherine, Duchess of Cambridge, experienced a normal labor on Monday, Kensington Palace said.
The duchess and Prince William, Duke of Cambridge, traveled by car from Kensington Palace to the Lindo Wing at St. Mary's Hospital, his office at Clarence House announced at 7:37 a.m. (2:37 a.m. Eastern Daylight Time.) Kensington Palace issued a progress report about 90 minutes later.
The hospital, next to Paddington Station in London, is where William and his brother Prince Harry were born.
The duchess' mother, Carole Middleton, is expected to be on hand at the hospital.
The baby's name will not be announced when its sex and birth weight are posted on a notice board at Buckingham Palace, a Kensington Palace spokesman said.
It may be announced when the family leaves the hospital, CNN royal correspondent Max Foster reported.
Some British parents have delayed naming their newborns in recent days in hopes of either copying or avoiding the royal name, he said.
British bookmakers favor the names Alexandra, Charlotte, Elizabeth, Victoria, Grace, James and George. The field is open for both boys' and girls' names because royal sources said the parents did not want to know their child's sex in advance.
The child's title will be His or Her Royal Highness Prince or Princess (the baby's name) of Cambridge, St. James's Palace said this month.