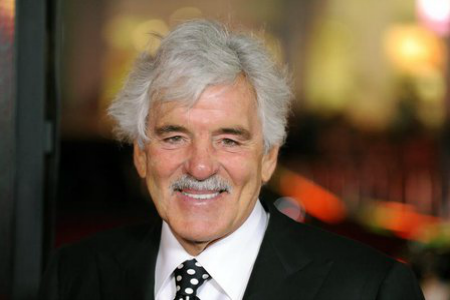 Dennis Farina, the dapper, mustachioed cop-turned-actor best known for his tough-as-nails work in such TV series as "Law & Order," "Crime Story," and "Miami Vice, has died. He was 69.
"We are deeply saddened by the loss of a great actor and a wonderful man," said his publicist, Lori De Waal, in a statement Monday. "Dennis Farina was always warm-hearted and professional, with a great sense of humor and passion for his profession. He will be greatly missed by his family, friends, and colleagues."
Farina, who had a long career as a police officer in Chicago, got into acting through director Michael Mann, who used him as a consultant and cast him in his 1981 movie, "Thief." That role led to others in such Mann-created shows as "Miami Vice" (in which Farina played a mobster) and "Crime Story" (in which he starred as Lt. Mike Torello).