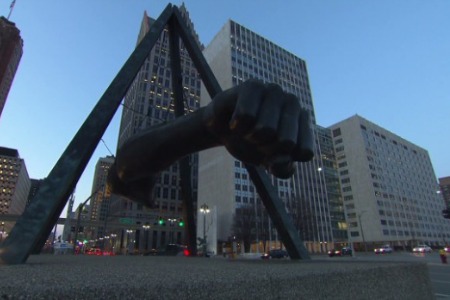 A Michigan Circuit Court Judge ruled Friday that Detroit's bankruptcy filing is unconstitutional and ordered the case be withdrawn from federal bankruptcy court.
But Michigan Attorney General Bill Schuette said in a statement soon after the decision that he intended an immediate appeal to the Michigan Court of Appeals and would seek to block this latest order from taking effect while the appeal is heard.
The order came in response to motions by lawyers for retirees and pension funds for city workers, who argue the state constitution prohibits cutting pension and retirement benefits, as has been proposed in the bankruptcy case.
The order was from Ingham County Circuit Judge Rosemarie Aquilina, the county that includes the state capital of Lansing. Aquilina had been ready to issue an order Thursday that would have blocked the filing in federal bankruptcy court, but the hearing on the motion to do so started five minutes after the bankruptcy case was filed.
About Post Author