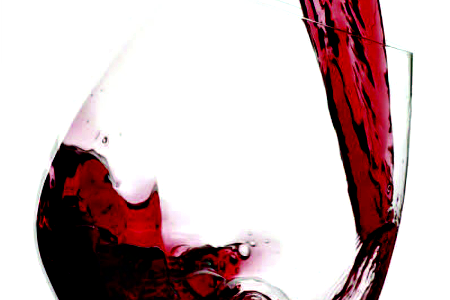 The Detroit Zoo invites you to come taste the wine and hear the band at 'Wild Beasts, Wild Wine'
Raise a glass to wildlife at the Detroit Zoo's second annual "Wild Beasts, Wild Wine" and sample wines from more than 30 local and national wineries and vineyards. The event takes place Friday, July 26, 6 to 10:30 p.m.
The wine-tasting experience will feature live performances by jazz crooner Ben Sharkey and Gino Fanelli's Red Hot Sugar Daddies, after-hours access to the zoo's award-winning habitats, complimentary tram tours of the zoo, animal enrichment and zookeeper talks.
Advance ticket purchase is encouraged as space is limited. Tickets are $35 until July 19; after that, any remaining tickets will be available for $40 online or at the gate. Ticket packages include Detroit Zoo admission, parking and 10 wine-tasting tickets (additional tasting tickets and food will be available for purchase).
Designated Driver (DD) tickets are available online or at the gate up to the night of the event. DD tickets are $25 and include zoo admission, parking and unlimited soft drinks. DD ticket holders are not permitted to consume alcohol at the event.
To purchase tickets, visit www.detroitzoo.org/events/wild-beasts-wild-wine or booth 1 at the front of the Zoo.
"Wild Beasts, Wild Wine" will take place in the Detroit Zoo's Events Pavilion, rain or shine. Attendees must be 21 or older; photo ID is required. A "grape time" will be had by all!
The Detroit Zoological Society is a nonprofit organization that operates the Detroit Zoo and Belle Isle Nature Zoo. Situated on 125 acres of naturalistic habitats, the Detroit Zoo is located at the intersection of 10 Mile Road and Woodward Avenue, just off I-696, in Royal Oak.
The Detroit Zoo is open 362 days a year, 9 a.m. to 5 p.m. April through Labor Day (with extended hours until 8 p.m. Wednesdays during July and August), 10 a.m. to 5 p.m. the day after Labor Day through October and 10 a.m. to 4 p.m. November through March. Admission is $14 for adults 15 to 61, $12 for senior citizens 62 and older, and $9 for children 2 to 14 (children under 2 are free).
The Belle Isle Nature Zoo is open Wednesday through Sunday 10 a.m. to 5 p.m. April through October and 10 a.m. to 4 p.m. November through March; closed Mondays and Tuesdays. Admission is free.
For more information, call (248) 541-5717 or visit www.detroitzoo.org.