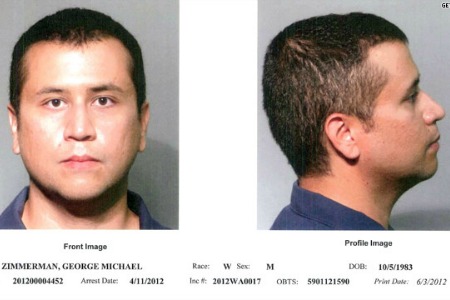 This is the week that George Zimmerman's lawyers hope to convince a jury that Trayvon Martin was the aggressor and Zimmerman shot him in self-defense.
SANFORD, Fla. — Lawyers for George Zimmerman will spend this week trying to convince a jury of his innocence.
Their efforts are the second part of a trial in which for two weeks, state attorneys cast Zimmerman as an aggressor who profiled and murdered Trayvon Martin. The jury will weigh the prosecutors' version of events against the defense's story of a man who, while trying to be a good neighbor, was attacked by a teen and shot him in self-defense.
"There's enormous evidence that my client acted in self-defense," Mark O'Mara, Zimmerman's attorney, said last week. "There is no other reasonable hypothesis."
Zimmerman, 29, is on trial on a charge of second-degree murder in the Feb. 26, 2012, shooting death of Trayvon, 17. Zimmerman, who has pleaded not guilty, has said he acted in self-defense after he was punched and then pummeled.
The African-American teen's death and the speculation that Zimmerman, who is Hispanic, profiled, followed and murdered him sparked racial controversy and protests around the country last year. Zimmerman, who faces life in prison if convicted, has maintained that race did not factor into his actions.
O'Mara expects his case to last a few days and says he may re-call some of the state's 38 witnesses to testify further. So far, the defense has called two witnesses, both relatives of Zimmerman's.
The defense began Friday with Zimmerman's mother, Gladys Zimmerman, briefly testifying that it was her son screaming for help in a 911 call that recorded the fatal shot. "That's George's voice," she said. Continue To USA Today…
About Post Author