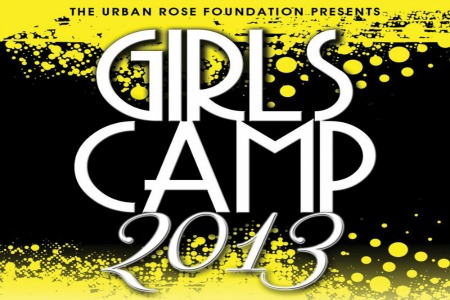 Registration for The Urban Rose Foundation 2013 Girls Camp is officially open for all new and returning girls ages 12-18 years old.
Summer is here and The Urban Rose Foundation is back! URF is gearing up for the five (5) week Girls Camp and are looking forward to a summer filled with fun, learning, and growth with a new and exciting curriculum. With the acceptance of 25 girls, The Urban Rose Foundation will delve deeper within the curriculum and bring in experts in the fields of nutrition, exercise, relationships, career building and finances. Orientation will be held Wednesday, July 3, 2013 beginning at 6:30pm at Grace Community Church, 9340 Vaughan St. Detroit, MI 48228. Registration is only $10. To receive an application packet, visit www.daranichole.com.
The Urban Rose Foundation, Bowling Meet & Greet Fundraiser, will take place Saturday, July 6, 2013, 4pm-6pm at Plum Hollow Lanes in Southfield, MI. Tickets are only $20.00 and include two (2) games, shoe rental, pizza, pop and FUN! This will be a great time to meet the 2013 URF Girls Camp attendees and spend time with family and friends during the 4th of July holiday weekend. To purchase your ticket(s) call 313-673-3946.
"Once we convey to young women who they are and their true value, they will start to understand their worth, and really start to talk in the things God has for them. With the Word of God as your aid, you can move mountains and assist people in changing their lives forever." – Daralynn Walker, President and Founder of The Urban Rose Foundation
The 2013-2014 Girls Camp is set to begin Saturday, July 27, 2013 and will run every Saturday, through August 24, 2013 at the Detroit Public Library, Main Branch from 12pm-2pm.
About the Organization – The Urban Rose Foundation is a women's mentoring organization founded in 2012 that focuses on cultivating life skills, mentoring and educational opportunities for teens between the ages of 12-18. During the summer months, URF hosts a five (5) week developmental camp that provides young girls the opportunity increase their knowledge and skill sets in the areas of finance, etiquette, physical fitness, nutrition and much more. Through various workshops and expert teachers, URF is able to assist teen girls in developing a plan for their future, discovering their purpose, and building better relationships within their community and beyond.
For media or interview requests, please contact LaToya Cunningham of Cunningham Consulting Agency, LLC. at 248.361.8557 or via e-mail at: info@ccagencyllc.com.