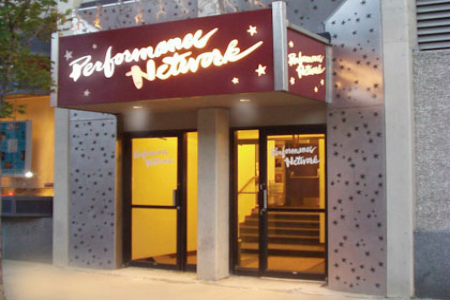 Performance Network Theatre's Fireside New Play Festival is the perfect opportunity to for audiences to share their opinions about four of the hottest new plays that no one has ever seen on Sunday, July 21 through Wednesday, July 24 at 7pm with works by Martyna Majok, Kirsten Knisely, Sean Christopher Lewis, and Brooke Berman. Tickets are Pay-What-You-Can and reservations can be made at performancenetwork.org or over the phone at 734-663-0681. Performances are immediately followed by a facilitated talk back to share feedback on the brand new plays!
In its 10-year history, the Fireside New Play Festival has launched over 20 plays to full productions across the country. The Festival consists of a series of staged readings in which the actors have rehearsed reciting from the scripts to present a playwright's brand new work. There is a talk-back held after each performance to gather feedback for the playwright. Staged readings of scripts in development give audiences the first look at promising new American plays, and with post-show feedback sessions after each reading, the comments may even help to shape their future!
Brooke Berman is an acclaimed playwright on the rise. "1300 Lafayette East" by Berman is an emotionally riveting piece about a Motown singer and is in Fireside New Play Festival's July lineup. "It is a dream to be able to develop this play in Ann Arbor with Performance Network. '1300' is about Detroit, based on the apartment building my parents lived in just when they were newlyweds. Their neighbors were the young Supremes and The Temptations. There is no better place for me to build the script and deepen the characters," said Berman.
Fireside New Play Festival March 2013 Lineup:
"Petty Harbour" by Martyna Majok: Sunday, July 21, 7 pm
On the rocky shores of Petty Harbour, Newfoundland, a house stands against an approaching storm. One by one, three banished sons return home to discover their fisherman father has turned the house into a church. With the roads flooding, the men are sealed in and the subtle war of sermons, songs, and drinking games begins. Two living ghosts from their past arrive, and salvation takes an unlikely form.
"The Bold Blend" by Kirsten Knisely: Monday, July 22, 7 pm
This delightful blend of kookiness is brightened by fruity top notes and balanced with a hint of sweetness. Best friends Madeline and Alice are trapped in the undergraduate's nightmare. Their day jobs as barista's come complete with the control-freak boss from hell, leering regulars, and a never-ending line of demanding customers. When their plot to escape goes terribly awry, it threatens both their sanity and their friendship.
"Sis" by Sean Christopher Lewis: Tuesday, July 23, 7 pm
A sister is your first friend in life… or your first enemy! When two wildly different sisters, Maia – a staunch conservative, and Church – a zealous feminist, reunite for Maia's wedding, the fur flies as they use each other's disparate values for target practice. From feminazis to family values, everything is fair game, as old hostilities bubble to the surface in this hilarious battle of the sisters.
"1300 Lafayette East" by Brooke Berman: Wednesday, July 24, 7 pm
Detroit, 1967: In the gleaming lobby of the Lafayette Towers, the Supremes are fighting, a young housewife is pining for something new, and Reena Walker – an aspiring Motown singer – is locked out of her apartment in a peignoir set paid for by a married man. As the Motor City streets rumble with pre-riot tension, the two women struggle to understand their individual differences and forge a lasting friendship.