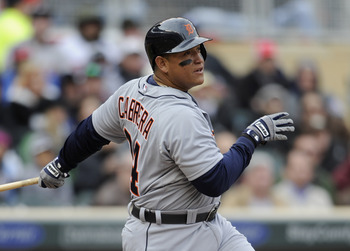 ST. PETERSBURG, Fla. — Jeremy Hellickson earned his fifth June win and the Tampa Bay Rays beat the Detroit Tigers 3-1 Sunday in a game that included an early warning by the umpires.
Hellickson (7-3) allowed one run over six-plus innings. He tied the team record for victories in one month held by Matt Moore, David Price and Scott Kazmir.
Fernando Rodney pitched the ninth for his 17th save.
Miguel Cabrera hit his 25th homer this season for the Tigers, sending a shot into a fish tank beyond the wall.
Read more https://www.huffingtonpost.com/2013/06/30/detroit-tigers-tampa-bay-rays-jeremy-hellickson_n_3526252.html?utm_hp_ref=detroit
About Post Author