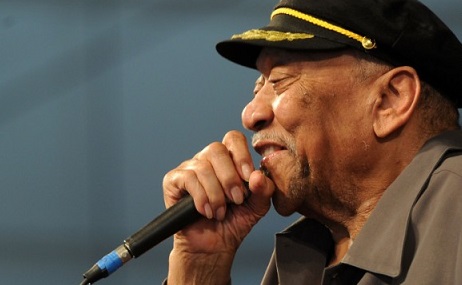 Aside from B.B. King, there has been no bigger name in blues than Bobby "Blue" Band, who made his transition on Sunday, June 23, at the age of 83. And it is interesting to note that before he became a star himself, Bland worked as valet, chauffeur and opening act for King.
Bland had a unique voice and was noted for frequently tossing in a "squall shout" that became a trademark. He said he got the squall from listening to the sermons of Rev. C.L. Franklin, father of Queen of Soul Aretha Franklin. (Bland referred to him as "Aretha's daddy.")
Some of the greatest blues and rhythm & blues recordings of all time were those of Bobby "Blue" Bland. The lengthy list includes "I Pity the Fool," "This Time I'm Gone For Good," "Turn on Your Love Light," "Cry Cry Cry," "I'll Take Care of You," "Ain't Nothing You Can Do," "That's the Way Love Is" and "Share Your Love With Me."
From 1957 to 1985, Bland placed over 60 singles on the national charts.
About Post Author