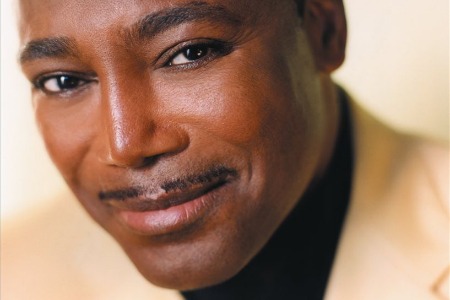 Legendary jazz guitarist and R&B singer George Benson, accompanied by the Detroit Symphony Orchestra (DSO), has a jazzy evening in store with "Inspiration: A Tribute to Nat King Cole." The performance, presented by Meadow Brook Music Festival as part of its Belle Tire Concert Series, will take place on Thursday, June 27, at 8 p.m. at Meadow Brook located at 3554 Walton Blvd in Rochester Hills, Michigan. This concert is sponsored by Audi.
Nat King Cole broke barriers and literally changed the face of music. Two decades later George Benson did the same by redefining the world of jazz by garnering the first platinum jazz album in 1976. In the universe of masters and mentors, the torch has never been passed as impeccably as from Cole to Benson.
With Cole's spellbinding voice and his unforgettable catalog of classic songs in the '50s and '60s, he paved the way for the level of tremendous international crossover success that dynamic ten-time Grammy winner Benson earned in the '70s to the present.
The keys were ambition, accessibility, all-around quality and strict attention to the wants and desires of their audience. In honor of this, George Benson delivered an album he has literally been preparing for all his life, "Inspiration: A Tribute to Nat King Cole."
At various points along the four-decade continuum of George Benson's career, he has been heralded as an unparalleled jazz guitarist and a vocalist with great emotional range and sophistication. However, he regards himself as an entertainer in the broadest sense of the word.
"It's a very simple equation," the National Endowment of the Arts Jazz Master says of the longevity of his career and the ten Grammy Awards that have punctuated it along the way. "In the end, it's about the songs and the stories. That's what keeps the music fresh for me. That's what keeps me coming back. If you come up with a great melody and put the right lyrics to it, I'm immediately excited."
Tickets to see George Benson at Meadow Brook Music Festival range from $15 to $45. Tickets may be purchased at Ticketmaster by visiting ticketmaster.com. For group discount information (10 people or more), please contact Chuck Dyer at (313) 576-5130.
About Post Author