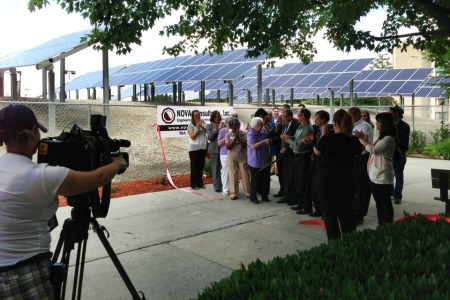 Today OLHSA unveiled solar panels installed at New Horizons Senior Co-op in Madison Heights. The project was funded through a federal grant and OLHSA contracted NOVA Consultants to complete the work. Today we learned:
This project is DTE Energy's second largest solar panel installation is southeast Michigan (IKEA in Canton is largest).
The panels have already generated 42,000 kilowatts of energy since April 2013.
New Horizons, a high rise buidling, will save at least $15k per year in energy costs.