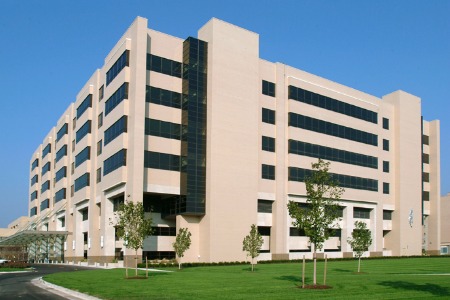 Beaumont Hospital, Royal Oak first in Southeast Michigan for certification
Beaumont Hospital, Royal Oak has earned advanced certification of its
stroke center and is designated as a Comprehensive Stroke Center by The
Joint Commission. The hospital earned this distinction after The Joint
Commission conducted an on-site review in October 2012. Beaumont is the
first hospital in Southeast Michigan to receive comprehensive stroke
certification.
Comprehensive Stroke Center Certification recognizes hospitals that have
state-of-the-art infrastructure, staff and training to receive and treat
patients with the most complex strokes.
Joint Commission experts reviewed Beaumont's compliance with the
Comprehensive Stroke Center standards and requirements including
advanced imaging capabilities; 24/7 availability of specialized
treatments; and staff with the unique education and competencies to care
for complex stroke patients.
"Achieving this advanced level of certification identifies our program
as complex and capable of treating any stroke patient that comes to
Beaumont. Our stroke care is truly a team effort among medical
specialists. I'm grateful for the contributions and dedication of my
colleagues in neurosurgery, neuroradiology, the emergency center and
neurology," says Sunitha Santhakumar, M.D., director, Stroke program,
Beaumont, Royal Oak.
Each year about 800,000 people experience a new or recurrent stroke,
which is the nation's fourth leading cause of death. On average, someone
has a stroke every 40 seconds and a person dies of a stroke every four
minutes. Stroke is a leading cause of serious, long-term disability in
the United States, with about 7 million stroke survivors alive today.
"Beaumont Hospital, Royal Oak has thoroughly demonstrated the greatest
level of commitment to the care of its patients with a complex stroke
condition," says Mark R. Chassin, M.D., FACP, M.P.P., M.P.H.,
president, The Joint Commission. "Certification is a voluntary process
and The Joint Commission commends Beaumont for successfully undertaking
this challenge to elevate the standard of its care for the community it
serves."
The Joint Commission's certification is based on the recommendations for
comprehensive stroke centers published by the Brain Attack Coalition and
the American Stroke Association's guidelines for stroke care. A list of
programs certified by the Joint Commission is available at
https://www.jointcommission.org/.
All three Beaumont hospitals are Joint Commission certified in stroke
with primary distinction, which recognizes them as leaders in providing
the most collaborative and comprehensive care in the treatment of acute
onset of stroke.