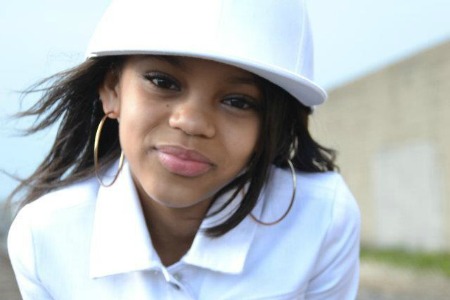 DETROIT, Mich. – This week, independent record label Tate Music Group is happy to announce the official release of Ahzie's self-titled album, "Ahzie."
Produced by Tate Music Group, the album offers 10 tracks and is readily available for purchase nationwide at the iTunes Store, Amazon.com, or directly from TateMusicGroup.com.
Great things come in small packages. And it's no different when it comes to Ahziamiah Smythe's case. Fondly called Ahzie, this talented eleven-year-old who is currently based in Detroit is truly blessed with an amazing gift in music. She first started her passion for music when she was still about four, and she progressed on to singing in family events and in her local church as well. She is not only musically inclined, but she is also a great student in school as she hopes to be a pediatrician in the distant future. She hopes that she can inspire others through the songs she sings.
The album "Ahzie" features an interesting mix of pop and urban rhythms that will blow you away. Listen to "It's Alright" or "Jump, Jump, Jump" and experience a one-of-a-kind musical journey with Ahzie. This talented young lady will surely inspire everyone with her amazing talent in music!