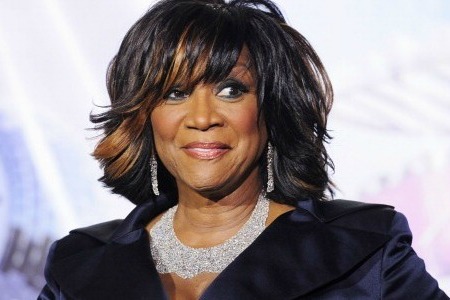 Patti LaBelle has had a wonderful career, one that spans five decades and has resulted in her being a legend, a superstar and, yes, a super diva.
But like anyone else, she has had her share of downs, one of which involves being the victim of an attempted rape by another of the greatest singers and performers of all time, the iconic Jackie Wilson.
It happened, LaBelle alleges, in the early 1960s. At the time she was with the group Patti LaBelle and the Bluebelles, who were known for their thrilling stage shows (they were often called "The Sweethearts of the Apollo"), but could not get the hit records and wide recognition their talent merited.
They fared better in the 1970s as the progressive trio LaBelle. ("Lady Marmalade" is a classic).
The scene was backstage at a theater and LaBelle happened to be alone. Someone, she says, came up behind her.
"It was Jackie Wilson," she recalled. "He was kissing my neck and I could smell the liquor on his breath. As I struggled to free myself, Jackie's accomplice started dragging me in backwards. I was kicking with all my might, but I was no match for him."
Next thing she knew, she was locked in a room.
"Jackie started touching. I started screaming, but no one could hear me. I didn't have a knife, but I had my voice. I started screaming even louder, at the top of my lungs, and I can scream every bit as loud as I can sing."
She continued, "It worked. Suddenly they backed off. They let me go. I ran as fast as I could in the direction of the lights."
Gladys Knight didn't deny the accuracy of Patti LaBelle's story, but remembers Jackie Wilson as a perfect gentleman who always went out of his way to help Gladys Knight & the Pips in the group's early days.
One man, two remembrances.
About Post Author