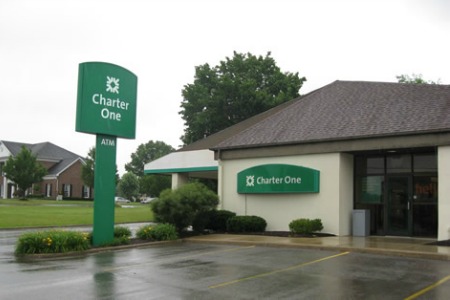 Charter One marks 50th annual National Small Business Week with simple tips for small business cash management
DETROIT – Citizens Bank this week is marking the Small Business Administration's 50th annual National Small Business Week by offering seven simple small business cash flow tips.
"Managing cash flow is one of the most important yet under-appreciated challenges faced by small businesses," said Quincy Miller, Head of Business Banking for RBS Citizens. "Companies that have accelerated their receivables, streamlined their payroll and established more-advantageous payment terms and processes with their vendors, suppliers and customers have a definite competitive advantage in today's marketplace, no matter their business."
In many cases, with business owners focused primarily on day-to-day operations, cash flow is only a focal point when there is a problem. But business owners who establish proactive strategies for cash management are able to avoid those problems and create new growth opportunities through reinvestment by making their capital work better for them.
Consider the following tips to improve cash flow:
· Understand your operating cycle – Regardless of size, every business must deposit, monitor and manage cash; make payments; fund purchases; invest in their company; and receive payments. Reviewing and understanding each step in this cash flow cycle can help a company work more efficiently.
· Encourage faster payments – Can you provide an incentive or discount to customers or vendors to encourage them to pay faster? The sooner a payment is received, the sooner you can put that revenue to work for your company. Collections services like lockbox also can help post payments to your accounts more quickly.
· Consider remote deposits – Some banks offer customers the opportunity to make remote deposits from a desktop scanner, sparing them trips to the branch. This allows companies to save time and to keep their workforce focused on operations – a benefit of particular importance for companies with only a few employees.
· Review your payroll process – If you pay your employees twice a month instead of every other week, you will be managing 24 payroll periods instead of 26 during the course of a year, making your company more efficient. Direct deposit of employees paychecks into their accounts can also create efficiencies.
· Evaluate real-time wires – If your small business is buying or selling overseas, real-timewires may be an option in lieu of visiting a bank branch. Some banks have the ability for customers to make ACH payments from their desk or office, which saves time and increases productivity.
· Manage outgoing payments in an advantageous manner – Banks can help establish relationships with credit card companies that can speed up payments from customers while giving additional timing or flexibility for repayment to settle your account.
· Look at opening a business credit card – A business credit card has many advantages, including the establishment of a clear separation of business and personal finances. In addition to providing clarity in the day to day operations of your business, this arrangement can eliminate confusion during tax preparations. If you have employees with company cards, consider solutions that allow you to monitor, track and control the way those cards are used.

About Post Author