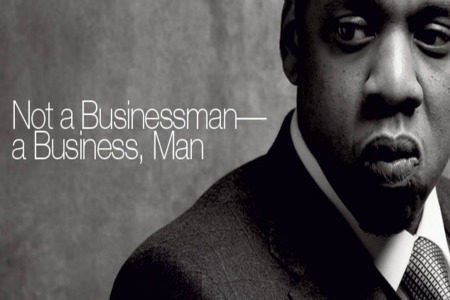 When I was in high school, I worked at a record store. It didn't pay as much as the other jobs I could have gotten, but it came with access to Wu-Tang Clan albums a few days before they went on sale. This ended up benefiting me in ways that an hourly wage never would. Everyone at school wanted those CDs, and it was worth a financial sacrifice to be the one doling them out.
This is essentially the business model that technology companies have adopted for digital music. Take Samsung's deal with Jay-Z, announced during Sunday's NBA Finals game. Jay-Z's new album, Magna Carta Holy Grail, will be available through an app to 1 million Galaxy phone users on July 4, three days before the general public will be able to buy it. Samsung paid $5 million for the rights to give away digital versions of the album, according to the Wall Street Journal.
https://www.youtube.com/watch?v=B–ZARCwSIE
People primarily buy smartphones about once every two years on regimented schedules, so Samsung isn't going to drive many sales from this specific promotion. Instead, it's hoping that the next time someone's contract is up, she'll remember that Jay-Z exclusives are the kind of thing she can expect to hold over her iPhone-toting friends if she buys a Galaxy phone. This isn't the first time Samsung has attempted to lure people toward its phones with the promise of music. But at this point there are few artists more iconic than Jay-Z. (He wouldn't have been Steve Jobs's first choice, though.) Also, as we've pointed out in the past, Jay-Z and Samsung just seem like a good fit.
Companies that peddle mobile devices are all after ways to offer exclusive content. The richness of Apple's (AAPL) app store gave it a huge advantage over competing smartphone platforms in the early days of Android. (Microsoft (MSFT) is paying developers directly to make apps for its platform in an attempt to catch up.) Apps have the advantage of being a profitable business, because the companies that run the platforms take a cut of the revenue from sales. But distributing digital content isn't about making money. This explains why Apple and Google (GOOG) have been keen to get into the distinctly non-lucrative world of streaming music. Phone carriers are also looking to music as a way to promote their networks; MetroPCS now offers to bundle subscriptions to Rhapsody, the streaming service, into customers' monthly plans.
"Music, increasingly, has to be part of a broader strategy," says Benedict Evans of Enders Analysis. "It's tough to make it work as a stand-alone business."
You don't have to tell that to businesses like Pandora (P) and Spotify, which are bleeding cash and fighting tooth and nail to reduce their royalty payments. But Apple and Google see their streaming music services much in the same way that Samsung sees its Jay-Z deal, says Evans. For the tech giants, it's worth taking this loss to be the ones doling music out.
https://www.businessweek.com/articles/2013-06-17/why-samsung-paid-5-million-to-give-away-the-new-jay-z-album
About Post Author