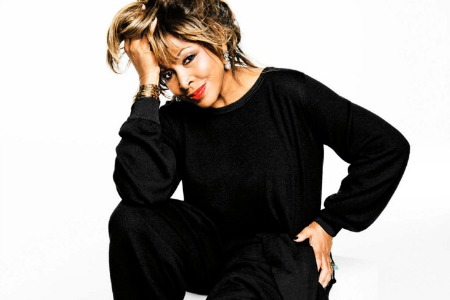 Tina Turner, widely acknowledged as the Queen of Rock, has been keeping a low profile in recent years, by choice. And considering the fact that she had been setting stages of fire and driving audiences into rapturous frenzies since the early 1960s, that is understandable.
But Turner is still capable of inspiring the public's awe, as was the case when, deep into middle age, she was hired to be the spokesmodel for Leggs pantyhose. More recently, Turner, at the unbelievable age of 73, was on the cover of the German edition of Vogue magazine — looking fantastic in an array of glam outfits, mostly Armani.
Perhaps she has new vitality as a result of having become a Swiss citizen. She and longtime (younger) boyfriend Erwin Back live in the Zurich, Switzerland, suburb of Kuesnacht.
Turner, whose hit include "What's Love Got To Do With It?," "River Deep, Mountain High," "The Best," "Private Dancer" and "Nutbush City Limits," is reported to be working on a new album.
Fans are hoping that she will come out of semi-retirement and entertainment them again. They still talk about her exciting duet with Beyoncé at the 2008 Grammy Awards.