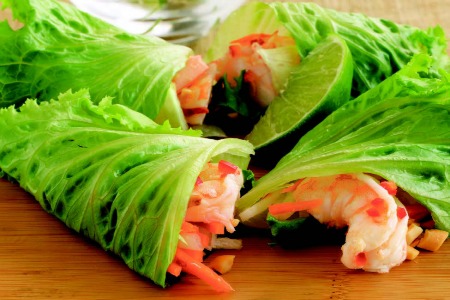 Counting carbs for swimsuit season doesn't mean you have to miss out on the sun and fun. Savor every moment with these tips for summer entertaining on a diet.
Ambiance –
Lighting and décor are an essential part of any festive gathering. Keep ambient lighting simple with scentless candles, paper lanterns or luminaires. Another easy way to set the mood is with a party playlist. Invite guests to RSVP with their favorite songs and include them on your soirée soundtrack.
Light and Simple –
One of the benefits of summer entertaining is being able to take advantage of gorgeous weather during the day and evening.
When dining al fresco, it is important to keep meals light and simple, especially when watching your figure. A low-carb diet, such as the Atkins Diet, inspires great meal options that are diverse and flavorful for summer months.
Beverages –
Summer means sunshine and longer days, so it's important to hydrate. Drink at least 64 ounces of water a day, especially when outside. Add a festive twist by infusing water with different flavors like mint, lemon and orange. If you're looking for something a little more exciting, try white wine sangria, which is a light, low-carb drink option.
Seasonal –
When entertaining, consider using plenty of seasonal vegetables and flowers, such as avocados, cucumbers and hydrangeas. Sticking to seasonal ingredients and décor will help keep your budget down and play up the natural tastes and smells of summer.
The delicious, Atkins-friendly Summer Rolls (pictured) are a great recipe to serve during summer soirées as the traditional rice paper wrapping is replaced with lettuce leaves and incorporates fresh seafood and vegetables.