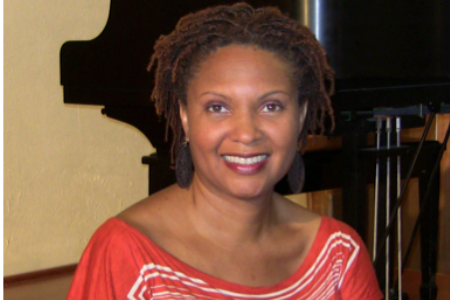 When we find our purpose in life there is no turning back. When Dr. Akua Woolbright realized that she wanted to help people maintain and sustain health, her life changed and she is now doing the same for others. Woolbright is the Senior Healthy Eating and Wellness Educator for Whole Foods Market in Detroit. Her journey started as a young girl. "I grew up on a farm and eating produce. We lived 15 miles from town. If we wanted some fruit, we would pick it wash it off and eat it." This realization is important because most of her classes begin with her students identifying their food journey. "This says a lot about a person's relationship with food," she explains.
The path of health and nutrition started for Woolbright in 1990 when she transitioned into a vegetarian lifestyle. "I was learning about what was happening to our food supply. I started to have conversations with friends. Then, I started doing lectures. I didn't have a formal education in this topic but it felt like a calling for me. It started as a hobby and turned into a career that I love so much. After doing more and more classes, I decided to back to school and get A Ph.D in nutritional science."
When she began working at Whole Foods market she saw the confirmation that food can be healing. "Coming to the company I started to understand deeply the impact that food has on health outcomes. When we think of food we need to go deeper and think about eating the foods that will repair cells organs and reverse disease," she explains. She also noticed another aspect of healing through Whole Foods. "There is a group of health teams that are comprised of about 10 doctors who use food as their only medicine. They go away for 10 days listen to nutrition lectures, walk, hike and eat plant based foods. Through this program the people involved are coming off their medication by day 5 when they have been using prescriptions for years." Woolbright realized that there were not enough people of color participating in programs like this and she wanted to create change.
"I asked my team leader if I could go take this message out to communities of color. Once she agreed I started doing healthy eating talks," she says. The lectures included weekly travel to Detroit and it was her CEO that challenged her to confirm her mission. "My CEO called me out and said if you are committed to the work and traveling to Detroit, you will move to there." Woolbright is now residing in Detroit and living out her mission by doing community outreach through healthy eating and education.
If you would like more information on classes or to schedule Dr. Woolbright to conduct a class or series of classes at your home, salon, job, school, church, or community center please email her Akua.Woolbright@wholefoods.com