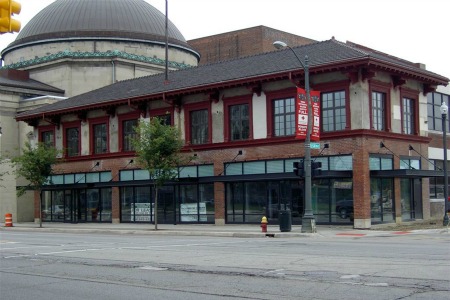 Potential partners are invited to Michigan State University Detroit Center as the
EAA seeks services and products in a variety of areas.
DETROIT – The Education Achievement Authority of Michigan will host a Partner Fair on Thursday, June 13 from 8 a.m. to 12 p.m. at the Michigan State University Detroit Center. Any organization or individual which aspires to do business with the EAA is welcome to attend the event.
The Partner Fair will begin with a continental breakfast at 8 a.m. with opening remarks starting at around 8:30 a.m. There will be an overview provided of the EAA and its operations at 9:30 a.m. after which the fair will break into sessions.
The fair will provide organizations and individuals with a chance to speak to EAA administrative staff, who will be present to answer any questions and provide additional information on the EAA and its operations. There will also be opportunities for pitching.
"We welcome anyone to attend the Partner Fair to learn about working with the EAA," said EAA Chancellor Dr. John Wm. Covington. "It is a great and equitable way to meet with all businesses or individuals interested in being a part of our mission."
The EAA is seeking a range of products and services in several areas including: communication, marketing and public relations; curriculum and instruction; human resources; finance and operations; behavioral interventions and wrap around services; public safety and security; and technology.