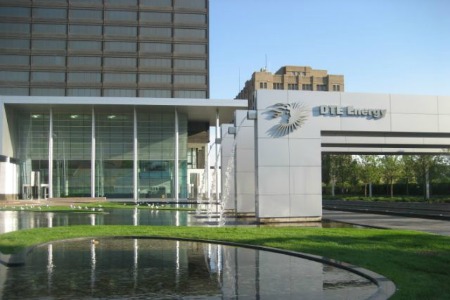 All customers to benefit from nearly $90-million rate reduction
DETROIT – DTE Energy has filed an amended renewable energy plan with the Michigan Public Service Commission (MPSC) that proposes to lower the monthly surcharge paid by residential customers to 43 cents from the current $3.
DTE Energy's plan calls for an overall reduction of all customer electric rates – both business and residential – of nearly $90 million per year. In addition, the amended plan continues to achieve full Renewable Portfolio Standard compliance each year through 2029, although the projected number of megawatts (MW) needed to achieve compliance has been reduced to 950 from 1,000.
"We're pleased to offer this plan to the commission, which has been optimized to meet the state's renewable energy goals while reducing the cost to our customers," said Irene Dimitry, DTE Energy vice president, Marketing & Renewables.
The plan has to be reviewed and approved by the MPSC.
The rate reduction follows significant efforts by DTE Energy to keep electric service affordable. The company, Michigan's largest electricity supplier and the largest investor in renewable energy in the state, has led its peer electric utilities in controlling operating costs. Between 2007 and 2011, for example, DTE Energy has seen a 1 percent drop in operating costs, compared with an industry average of a 23 percent gain.
"We've experienced lower costs to build our own wind energy parks, as well as for contracts to purchase power," Dimitry said. "Contributing to that have been technology improvements that have led to better wind and solar energy production, as well as federal production tax credits that have offset our costs."
DTE Energy has reached 92 percent of its 950-MW goal with either operating projects or those under contract. DTE Energy expects to invest about $1.3 billion to achieve its 10 percent goal during the 20-year program.
DTE Energy began collecting surcharges from its business and residential customers in 2009 to cover the costs associated with meeting the state's renewable energy goals, which required Michigan electric utilities to provide 10 percent of their power from renewable resources by 2015. Energy legislation approved in 2008 allows utilities to collect a monthly surcharge from their customers to cover the investment needed to meet the state's renewable energy goals.
Besides residential customers, business customers also will see reductions in their monthly surcharge, which will lower by 85 percent across all customer classes:
· Small- and medium-sized business customers would see their surcharge drop from a range of $4 to $16.58 per meter, to a range of 60 cents to $2.51 per meter.
· Surcharges for large business and industrial customers, which are based on electricity usage and number of electric meters, would drop to a range of $2.71 to $26.68 per meter, from the current range of $16.58 to $187.50.
For further information, members of the media may contact:
Scott Simons (313) 235-8808
Alejandro Bodipo-Memba (313) 235-3202
About Post Author