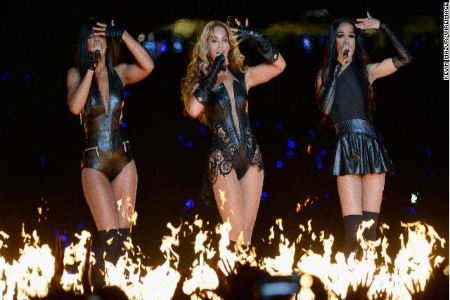 Destiny's Child — Beyoncé Knowles, Kelly Rowland, Michelle Williams, and former members LaTavia Roberson and LeToya Luckett — made history on several levels during their lengthy and fruitful time together.
Historians say that as far as success and enduring impact is concerned, the group ranks second only to the Supremes, a group they greatly admired.
Among Destiny's Child's greatest achievements was a series of outstanding videos that captured and held the public's attention.
Sony Music has put together a deluxe collector's item set titled "Destiny's Child Video Anthology" that is a must-have for staunch fans. It makes the viewer again realize how special and well made the videos were. They capture an era yet are timeless.
The set includes 16 videos, dating from 1998 to 2004, with production by Jermaine Dupri and Manuel Seal.
The songs, in chronological order, are "No, No, No, Part 1," "No, No, No, Part 2 (featuring Wyclef Jean), "Bills, Bills, Bills," "Bug A Boo," "Say My Name," "Jumpin' Jumpin'," "Survivor," "Independent Women, Part 1," "Bootylicious," "Bootylicious (Remix)," "Emotion," "Lose My Breath," "Soldier," "Girl," "Stand Up For Love" (2005 World Children's Day Anthem) and "Cater 2 U."
Destiny's Child reunited during the 2013 Super Bowl halftime show.